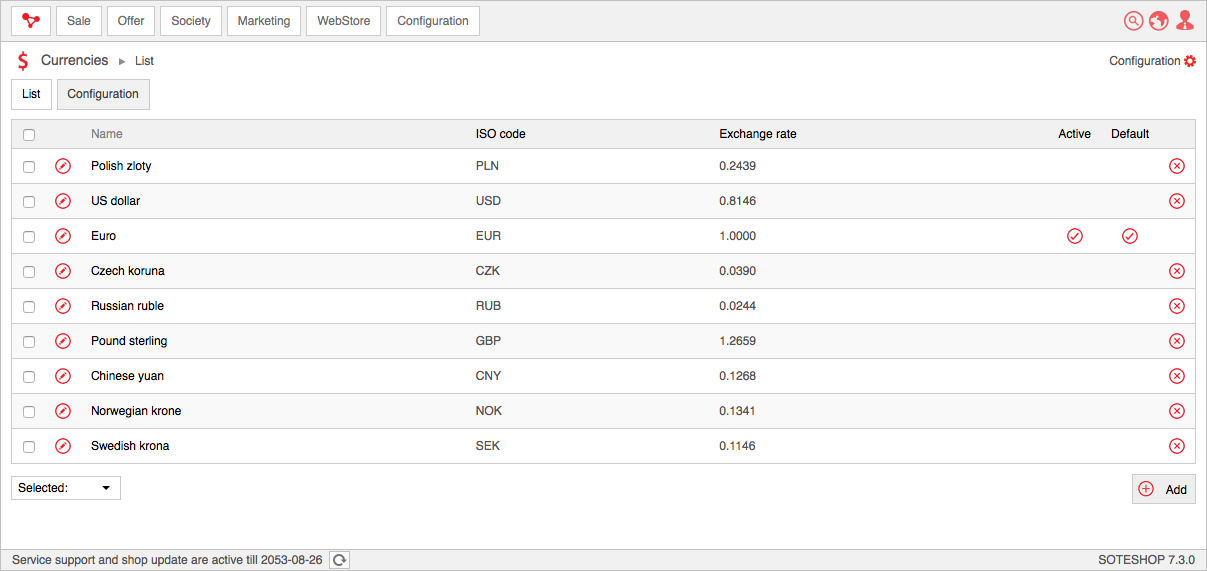 Select List
Press Add.
Tick Active,

Currency will be set as active in a shop.

Select Currency

If you select a currency, Additional options will be automatically filled.

Enter Kurs ,

The current exchange rates

Tick Default,

Currency will be set as default in a shop.

Enter Name,
Enter Symbol before,
Enter Symbol after,
Enter ISO code,

List of the codes compatible with ISO 4217 http://www.iso.org/iso/support/currency_codes_list-1.htm

Press Save.
Select Configuration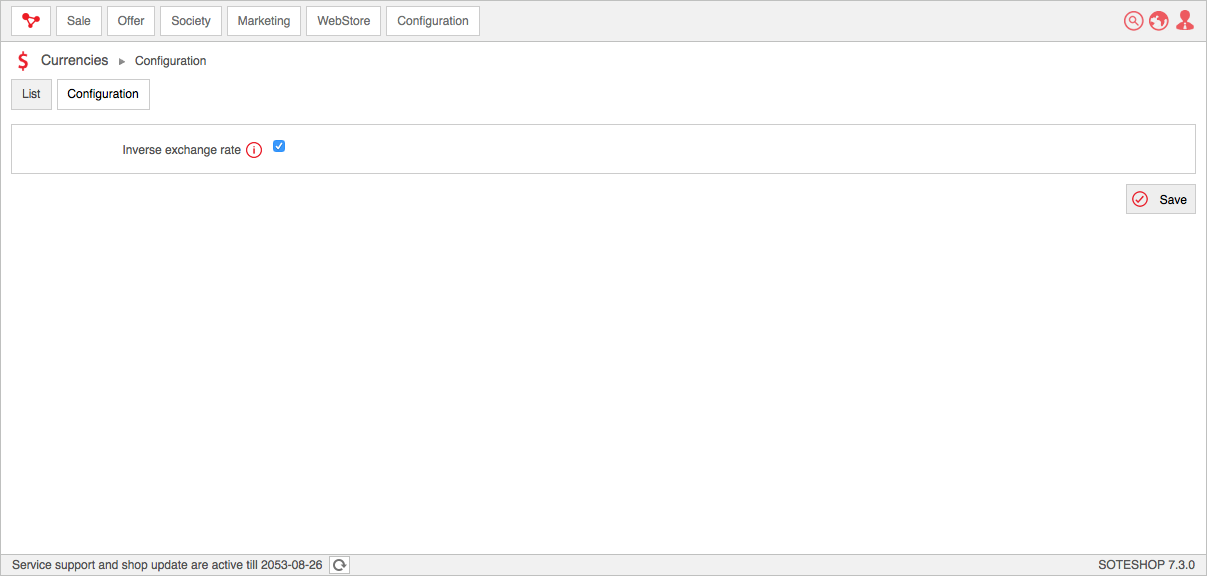 Tick Inverse exchange rate,

If selected the foreign currencies are calculated with the inverse exchange rate.

Press Save.