Create your first shop for the client
Create a demo version of an online store Soteshop for your client or install a free version Open. Without any obligations. Create a beautiful shop, add the new products, configure under the client. At any time, you can order a commercial version of the program. Even selling 1 shop will receive from us a 20% discount.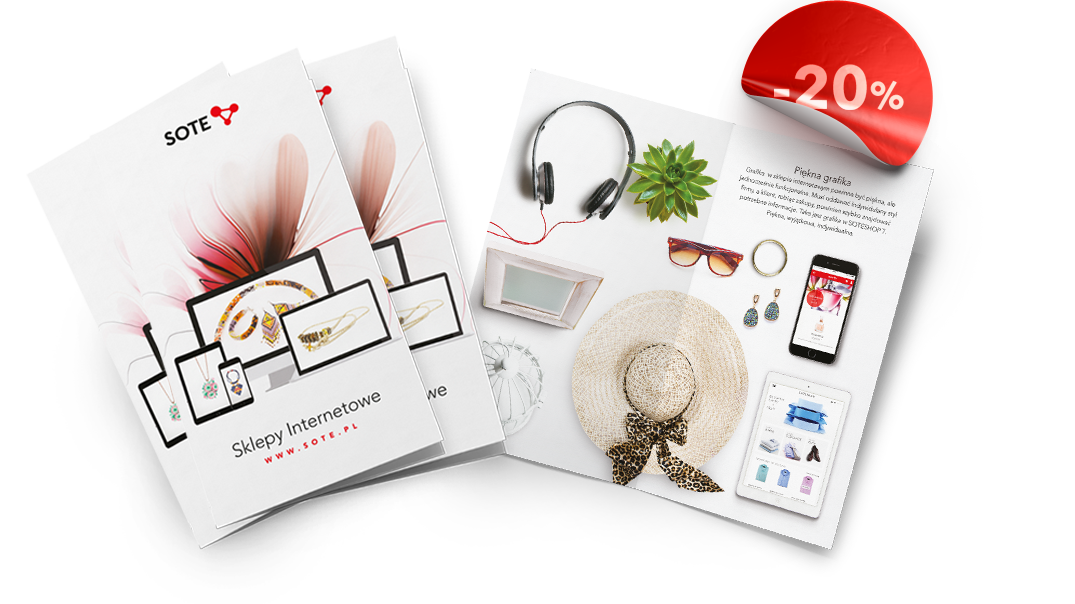 The programme based on partnership SOTE
If you want to add an online store Soteshop to your offer, join our partnership program. It is intended for companies, intermediaries in the sale and implementation of online stores. For advertising agencies, companies, webmasters, companies offering hosting services and software implementation.
Advantages of the programme based on partnership SOTE:
Discounts 30% - 75%,
Discounts grow together with the quantity of sold shops
Demo version for customers
Free Rules and regulations of the internet shop,
Free version SOTESHOP Open,
Promotional materials.
Individual technical support for Partners,
The technical assistance for clients of the Partner,
Discounts on value added services and updatings,
Promotions interesting implementations on our blog.
If you want to become our partner: Contact Us office@sote.pl
or call +48 61 8629-018, +48 61 8688-316
Trusted Partners SOTE













Our customers
See SOTE clients and customers of our partners.