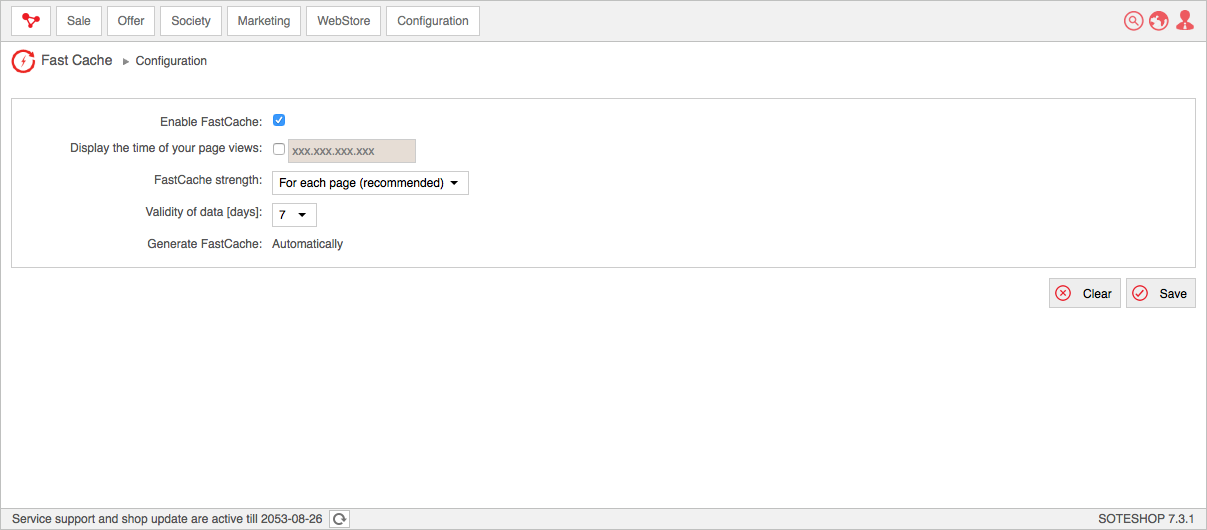 Tick Enable FastCache,
Tick Display the time of your page views,

Your IP number is automatically detected.

Select FastCache strength,

FastCache strength determines how often the pages are being optimized (an average of how many page views are needed in order to optimize the page automatically).

For a very large quantity of products (over 5000 products) you can reduce the strength (the system automatically proposes the default and optimal setting) - the often viewed products will be shown faster in relation to the rarely viewed products. It will allow to limit the cache size and keep the high level of optimization.

Select Validity of data [days],

Determine when to re-generate the FastCache.

Press Save.
Press Clear.
Check out how to clear cache.
Up to 100x faster display of your store pages!
Better indexing in Google. Faster pages are ranked higher.
Faster display of the shop pages has positive influence on the number of customers remaining in your shop.
Server overload protection, the system automatically optimizes the pages which are repeatedly invoked.