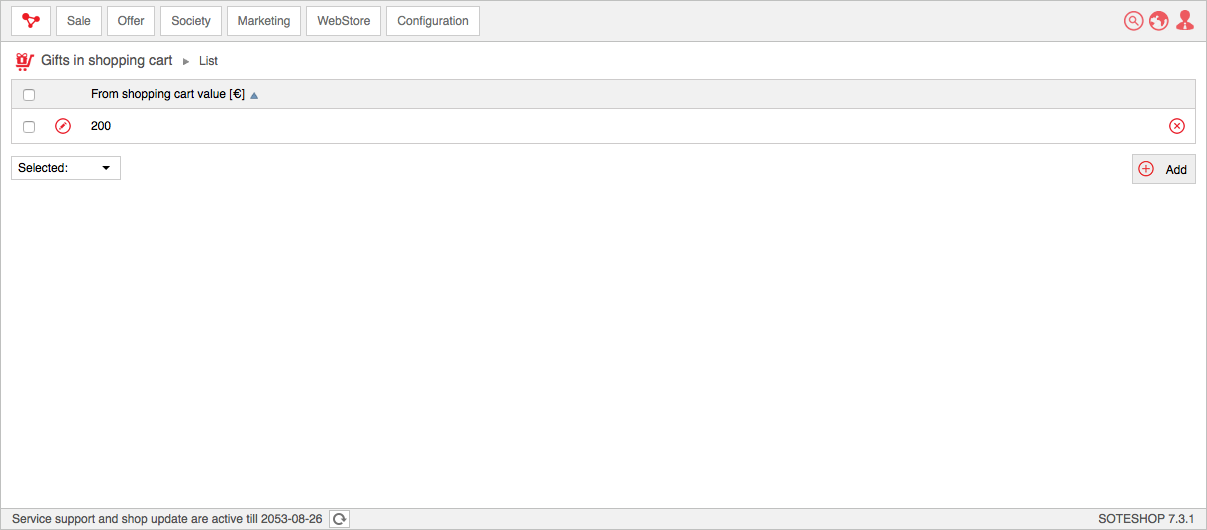 Press Add,
Enter From shopping cart value,

Shopping cart value doesn't include order's discount.

Press Save.
Select Assign products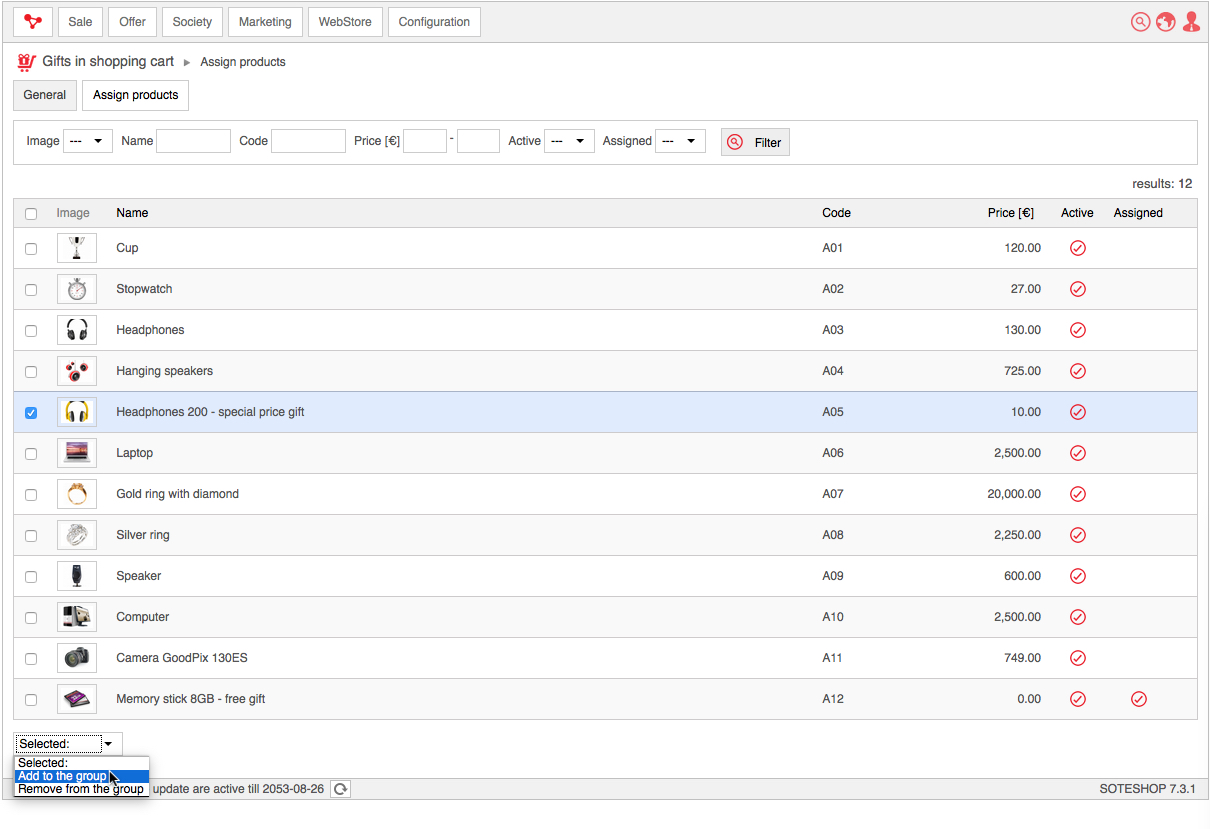 Select Products,
Select Assign to the group.
Gifts aren't displayed anywhere else but in a shopping cart only.
Customer can choose one special price gift or free gift by reaching a given shopping cart's value.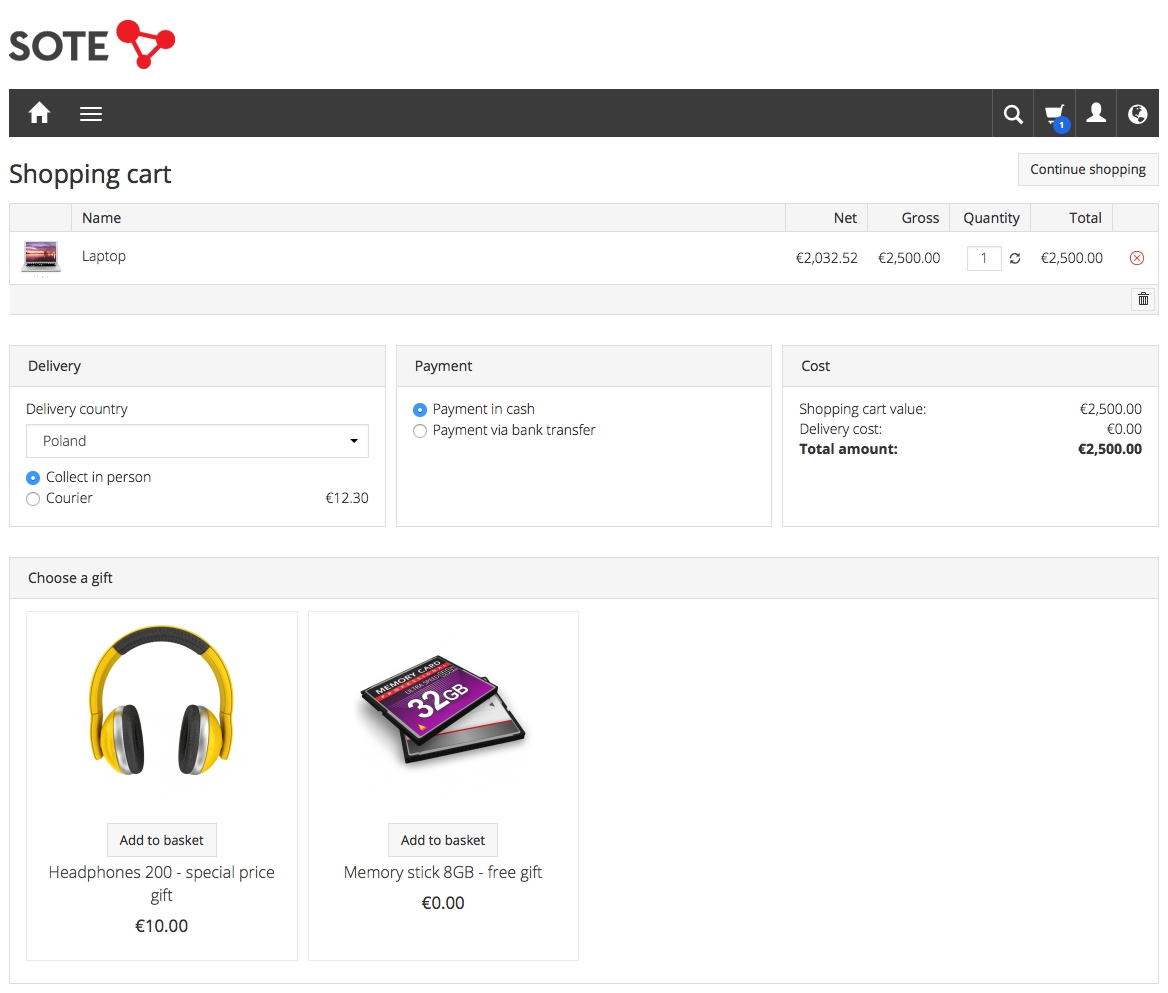 Free products from section Choose a gift aren't listed in an invoice.