Open Graph descriptions for store links for social media portals.
The Open Graph module helps configure the display of store pages on social networks. With it, you will be able to define the exact text displayed in the link of your store's home page.
Table of Contents
In the admin panel, select Applications → Open graph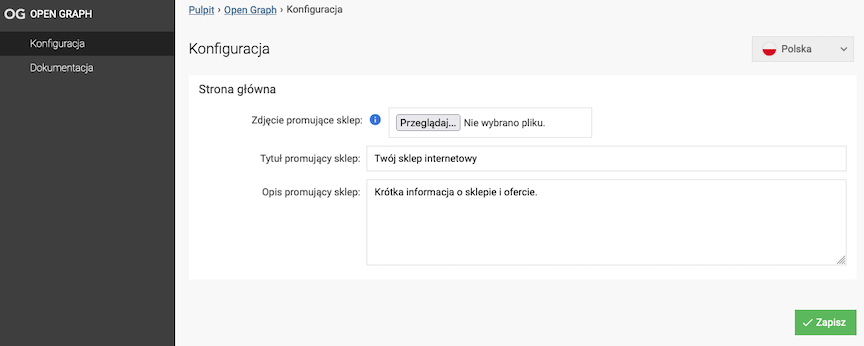 Enter Promotional Title for the Store,
Enter Promotional Description for the Store,
Upload from your computer Promotional Image for the Store,
Click the Save button.