Search engine - searching for products and quick preview of results.
On every store page there is a product search header available. Just enter a few letters and the system will automatically present us with the most relevant matches. Search results are presented in the form of a product list. Additionally, we can add special hidden descriptions used only for searching and create dynamic result lists and add titles and descriptions to them that can be used for store positioning or presenting a selected offer based on any search.
Table of Contents
In the admin panel, select Applications → Search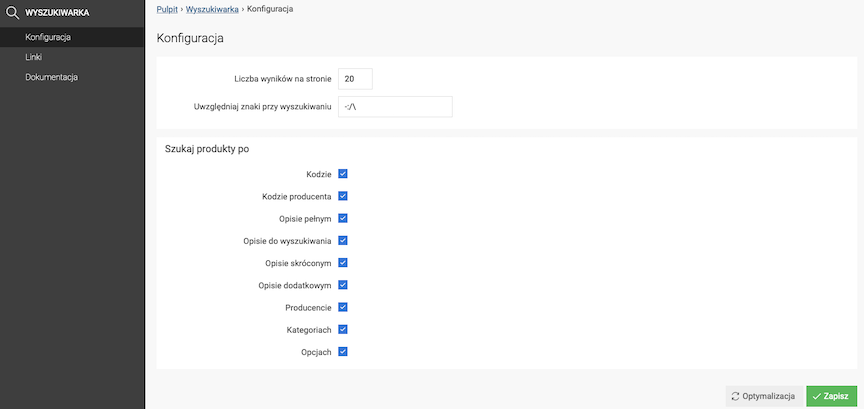 Enter Number of results per page,
Enter which Characters to consider when searching,
Check Search products by:

Code,
Manufacturer code,
Full description,
Search description - a special product field only for the search process (Applications → Products → Edit product - Description section.
Short description,
Additional description,
Manufacturer,
Categories,
Options.

Press the Save button.
Press the Optimize button.

Search works on the basis of keywords.
Keywords from the product name have more significance.
Searched products on the store list are sorted based on the relevance of the match.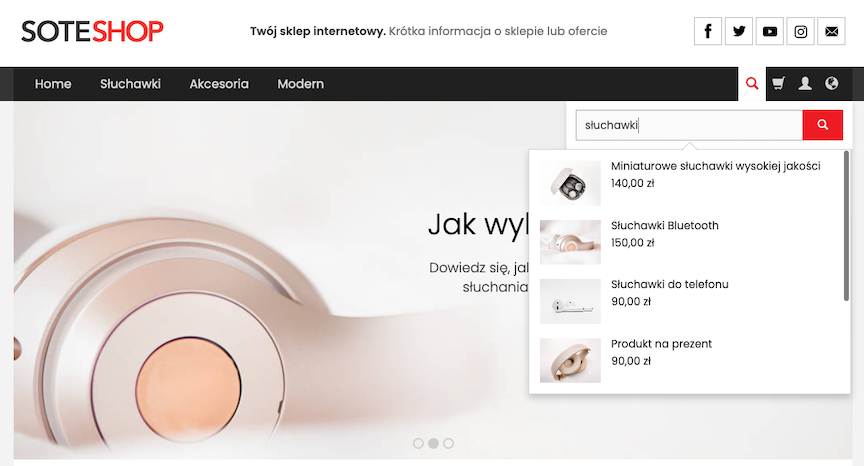 To add a link, go to the Admin Panel, select Applications → Search
→ Links
Press the Add button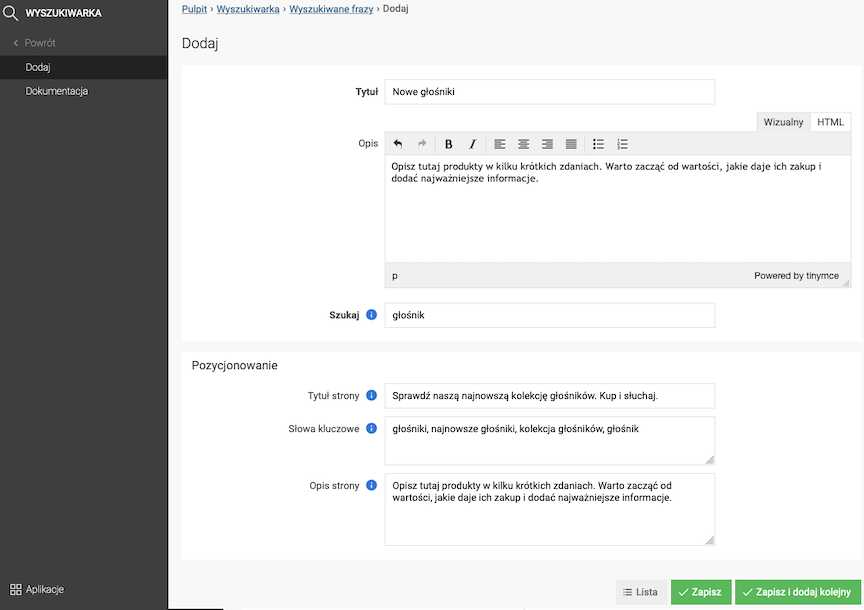 Enter the Title,
Fill in the Description,
Provide the keywords that will find your products in the search in the Search field,
Additionally, fill in the SEO section: title, description and keywords
Press the Save button.