Integration with Trusted Shops
In administration panel go to Configuration => Configure modules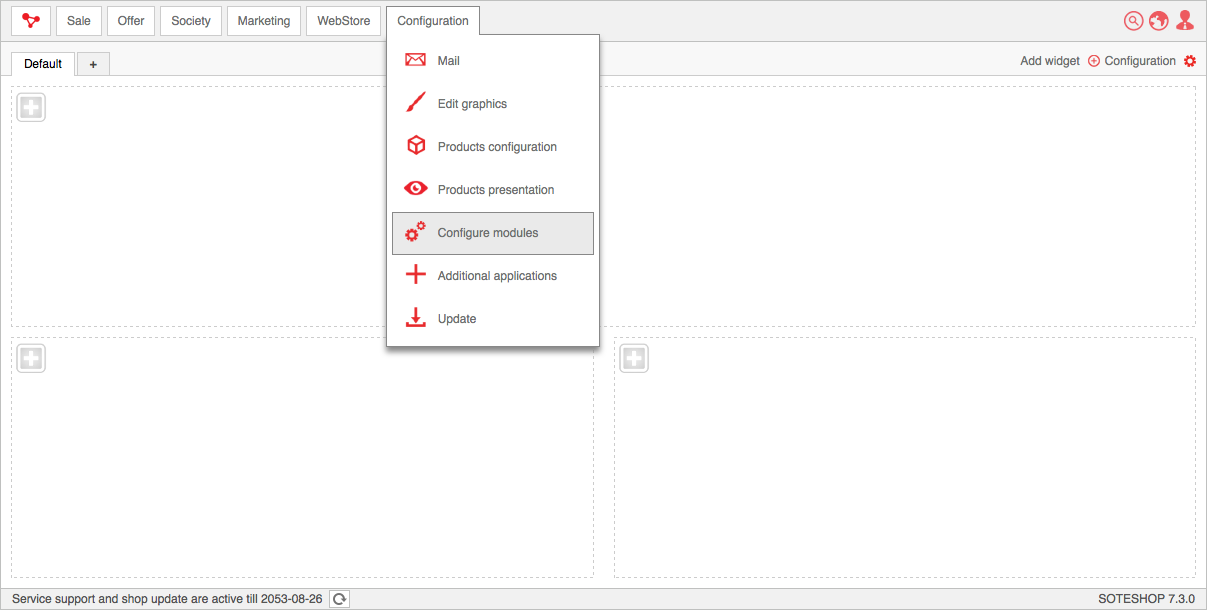 Select Trusted Shops

module
---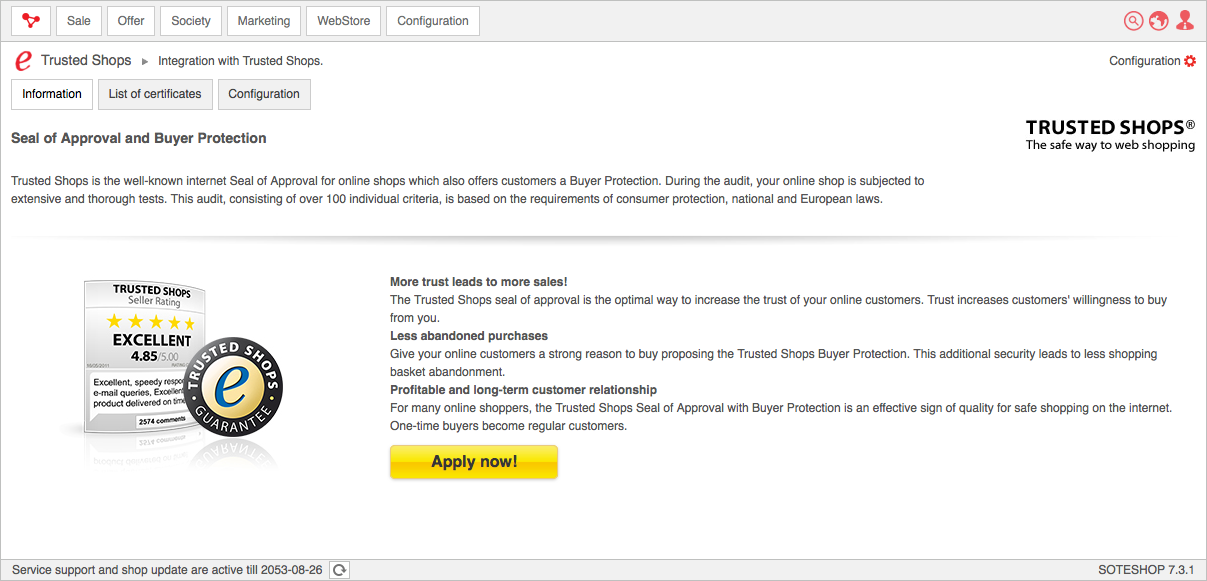 Press Register now
Select List of certificates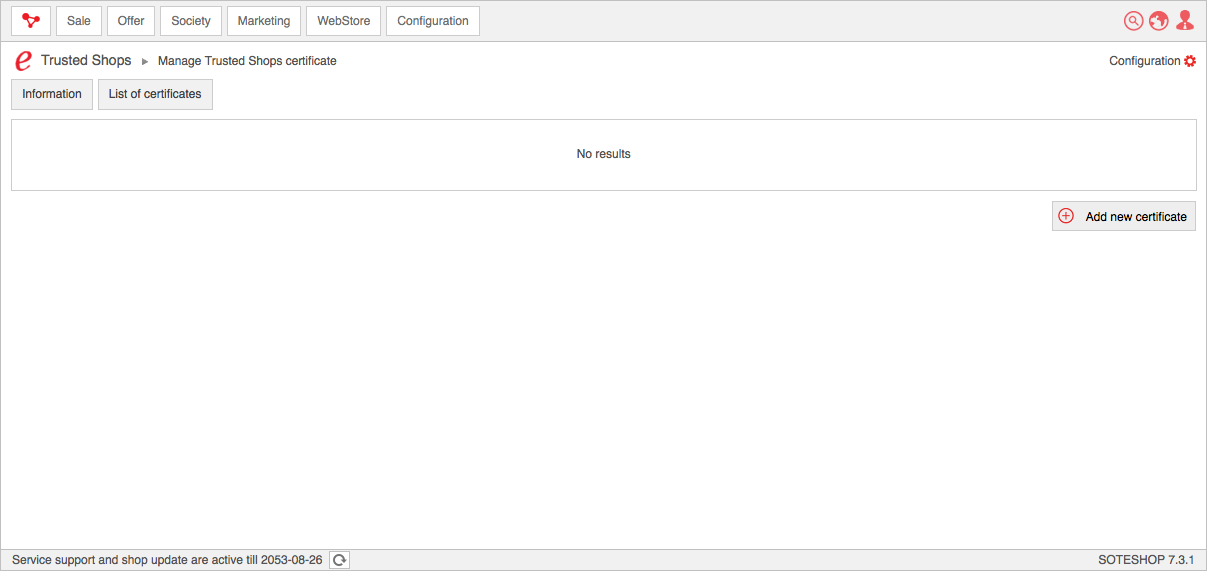 Press Add new certificate,
Enter Certificate,
Press Save,
Enter Username,
Enter Password,
Press Save.
Press Click here to find a step-by-step instructions in TrustedShops integration center,
Select SOTE software,
Copy Trustbadge®,
Paste TrustedBadge code,
Press Save.
This option is used to link SOTESHOP's payment methods to Trusted Shops payment methods.
Press go to the advanced options,
Select Trusted Shops payments,
Press Save.
Select Customer rating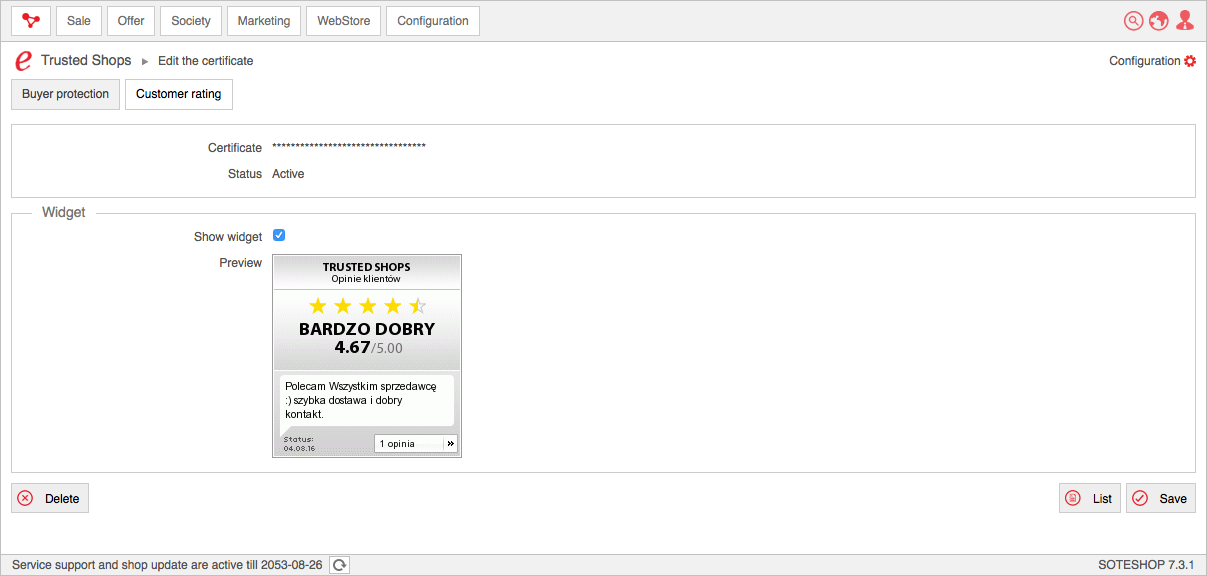 Press Activate,
Tick Show widget,
Press Save.
Select Configuration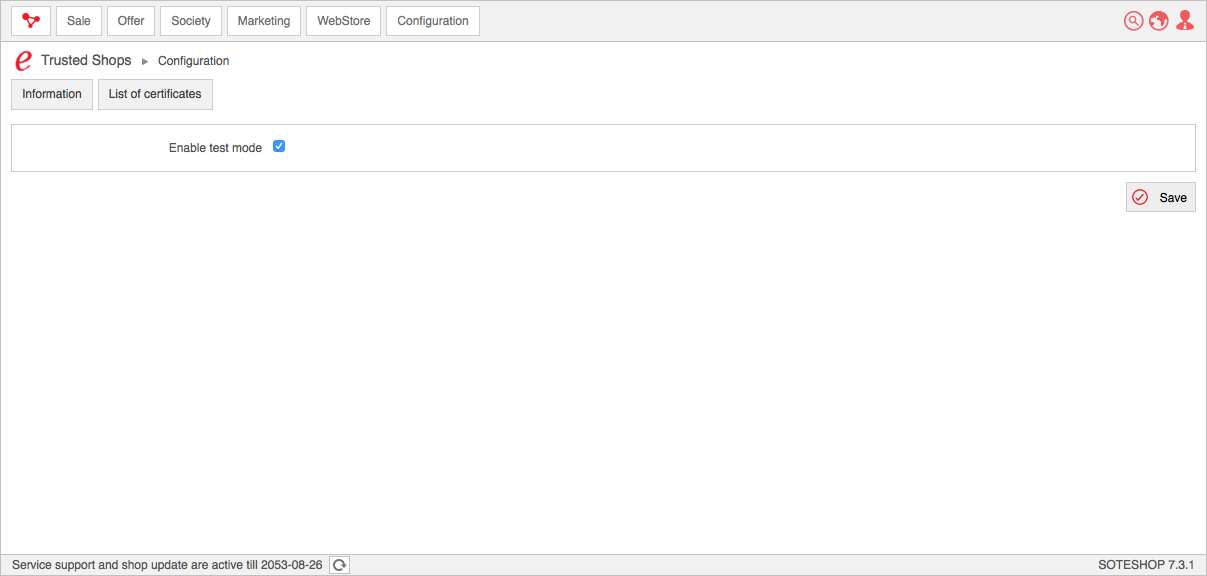 Tick Enable test mode,
Press Save.