Select Descriptions export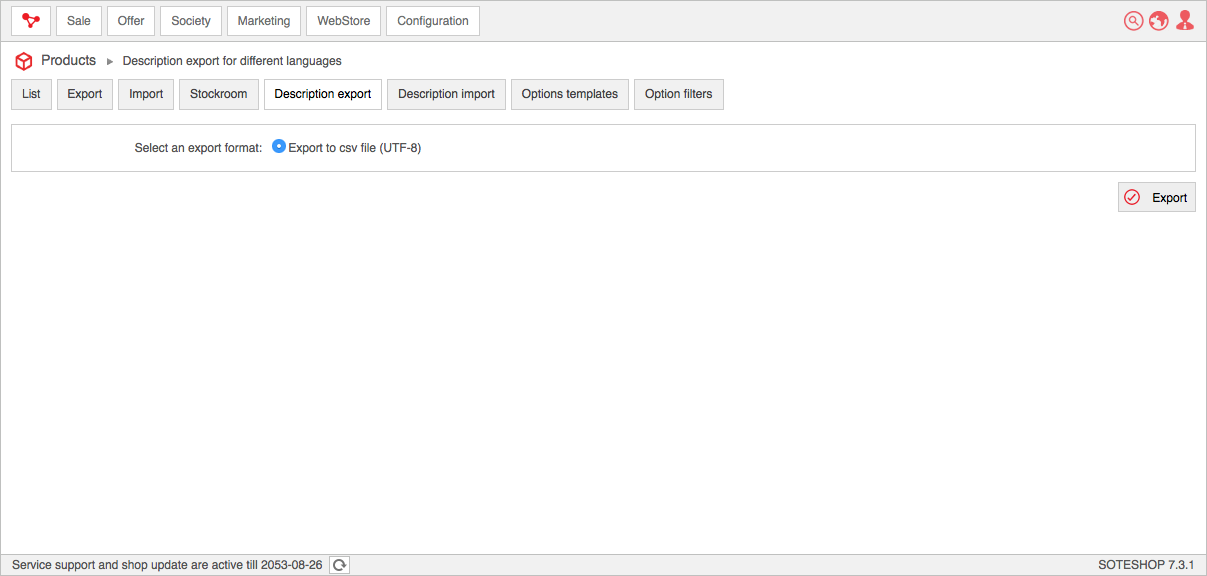 Press Export,
Press Download the file.
Products descriptions are generated for all of the availavble languages.
Open a file,
Select Character set as Unicode (UTF-8),
Select Separator options. Separated by:
Select all the columns,
Set Column type as Text,
Press Ok.

Select Import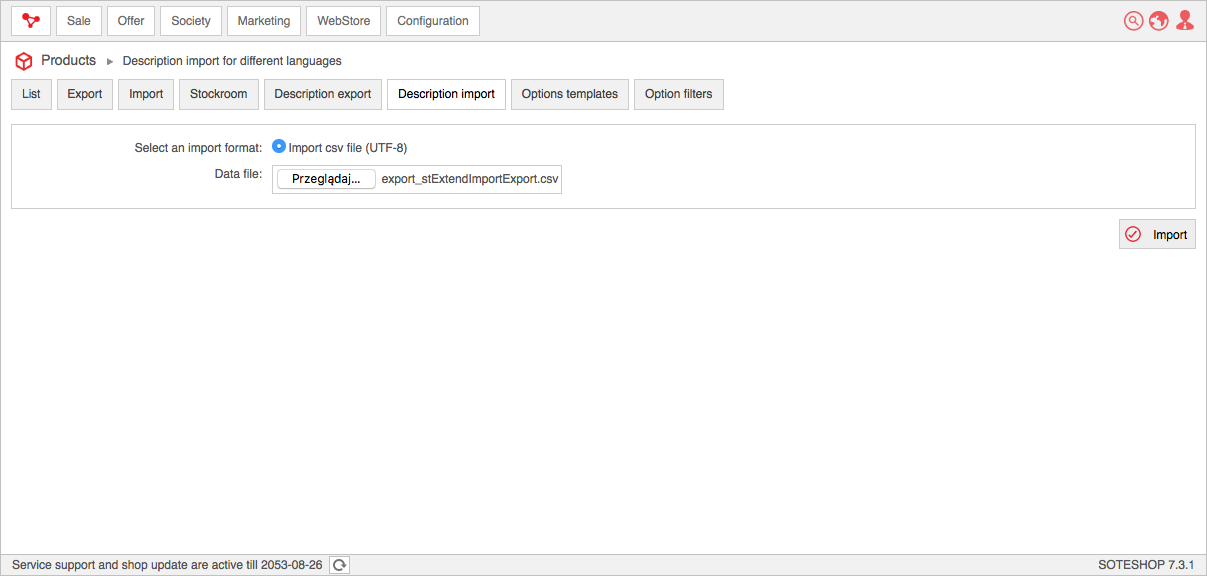 Upload Data file,
Press Import.