Languages
In administration panel go to Configuration => Configure modules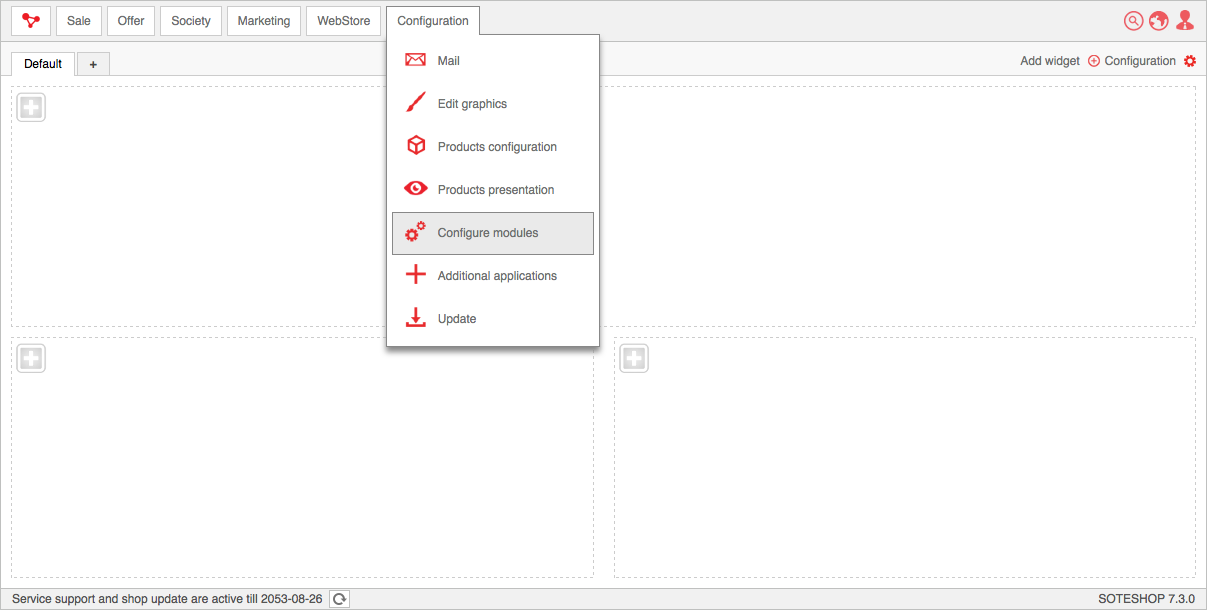 Select Languages

module
---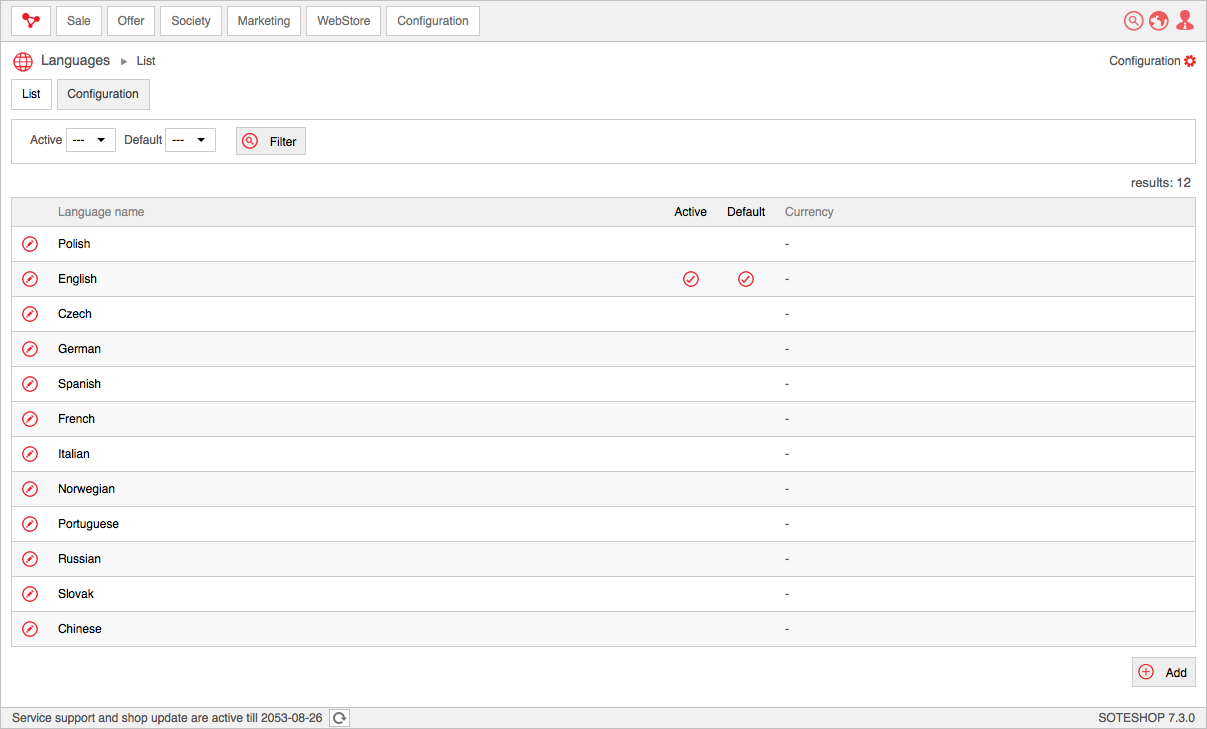 Select List
Press Add,
Enter Language name,
Select Language,
Select Currency,
Upload Language image - active,
Upload Language image - inactive,
Press Save.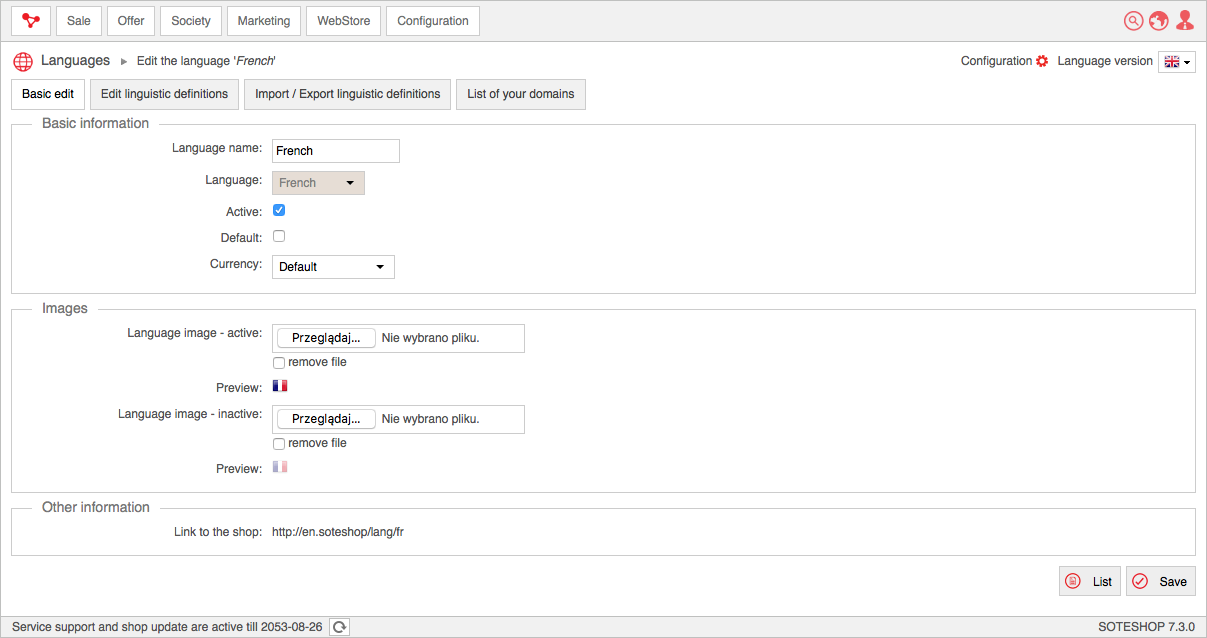 http://www.shop.example.com/lang/[language_version_abbreviation]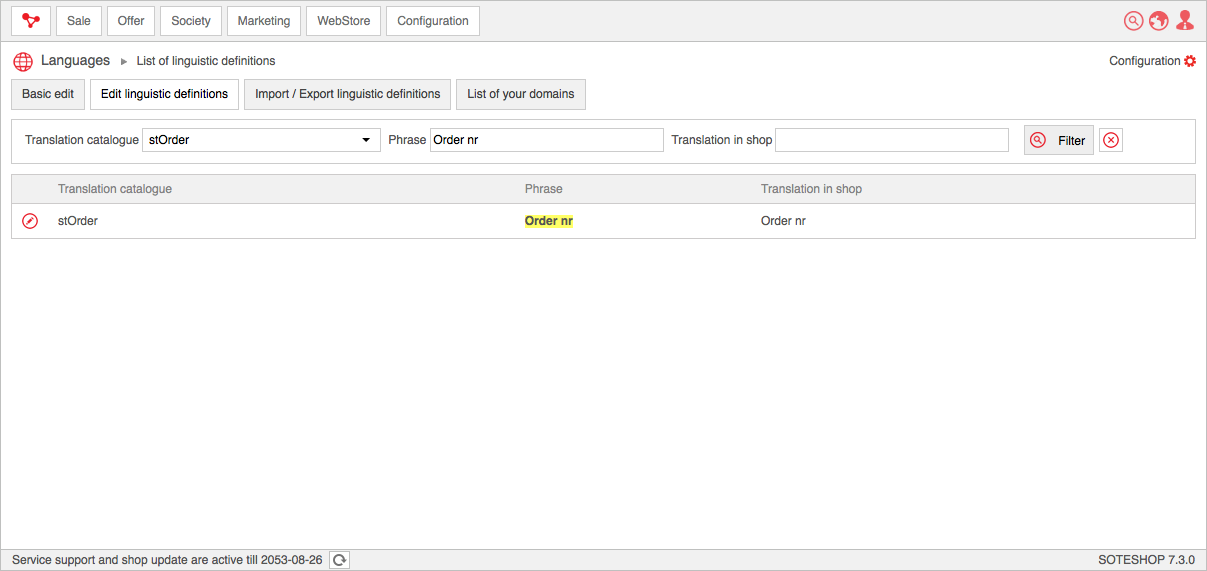 Select Edit linguistic definitions
Select Translation catalogue,
Enter Phrase,
Press Filter.
Edytuj a phrase,
Enter Translation in shop,
Press Save,
Press List,
Press Apply changes.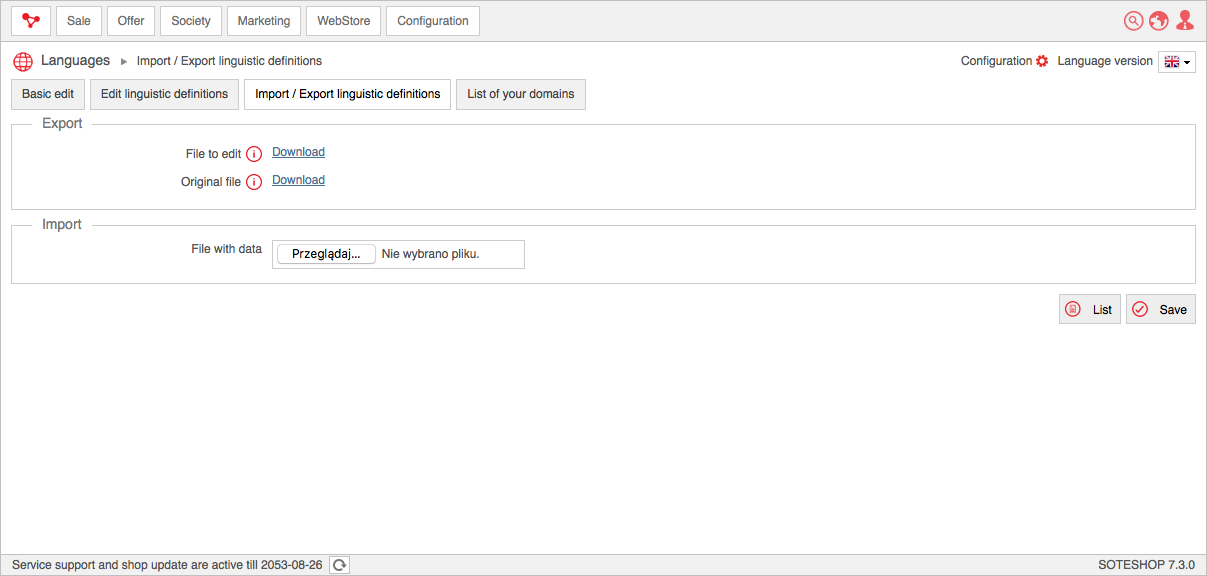 Edit a language version,
Select Import / export linguistic definitions,
Press Download link.
Edit a file,
Enter a new phrase between tags <target> and </target>,
Save a file.
Upload File with data,
Press Save.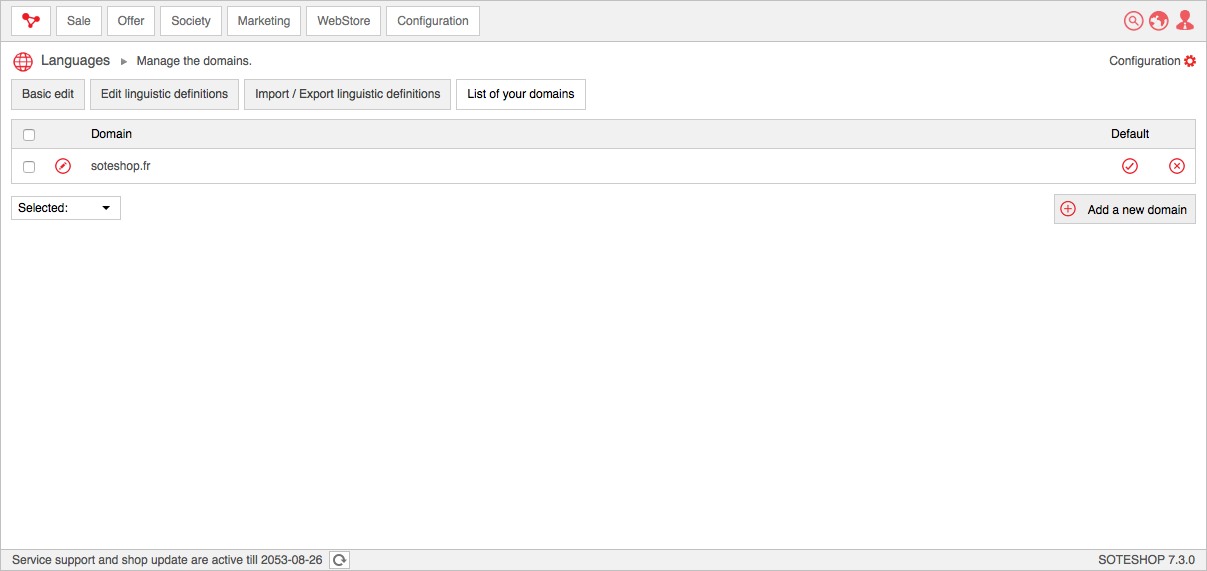 Select List of your domains
Press Add a new domain,
Enter Domain,
Tick Default,
Press Save.
Select Configuration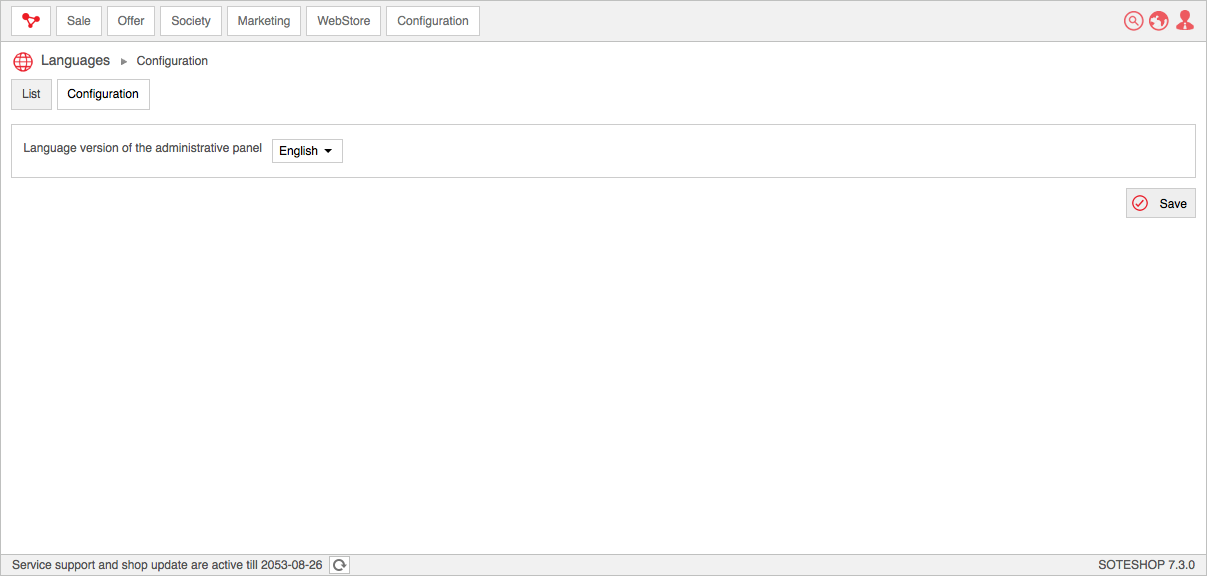 Select Language version of the administrative panel,
Press Save.