Select List of products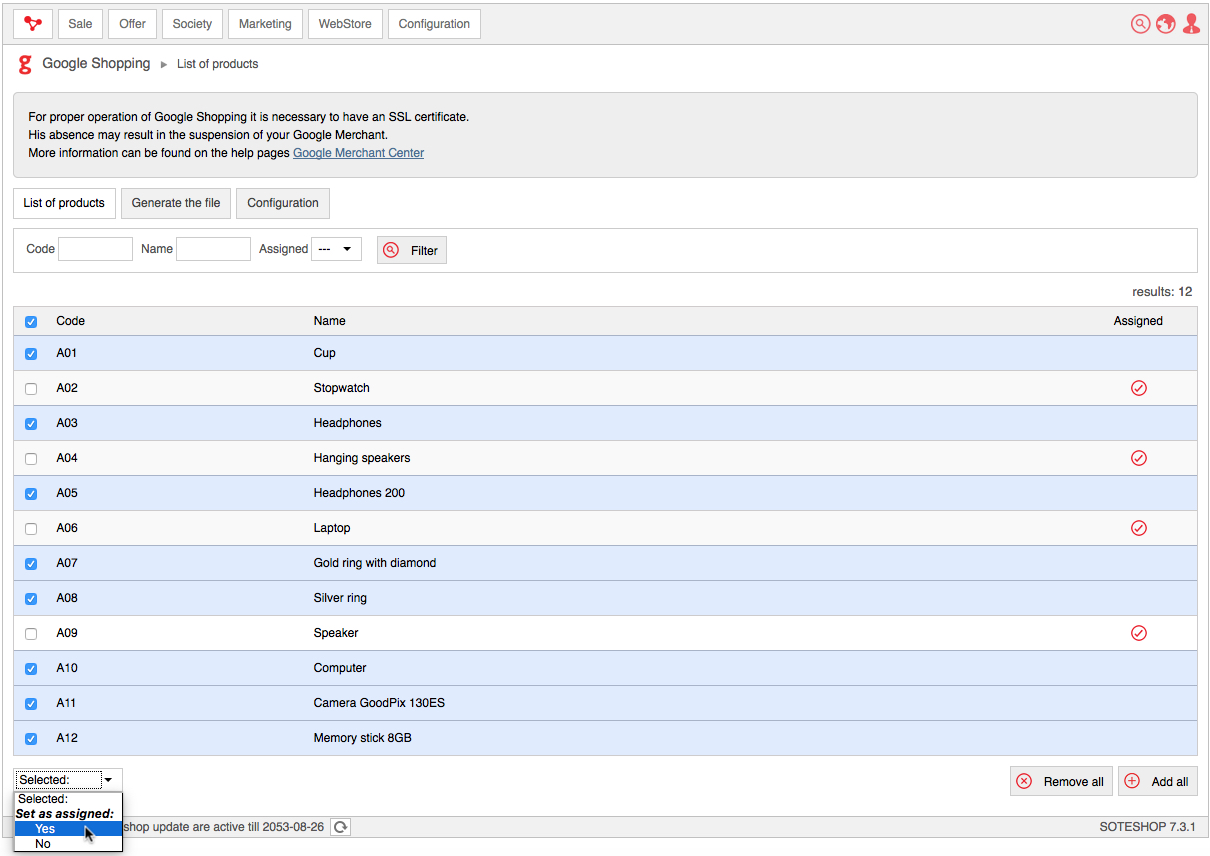 Tick Products,
Select Set as assigned: Yes.
In administration panel go to Offer => Products
Edit a product,
Select Additional options,
Select Google Shopping,
Tick Assign,
Press Save.
Check out products documentation.
Select List of products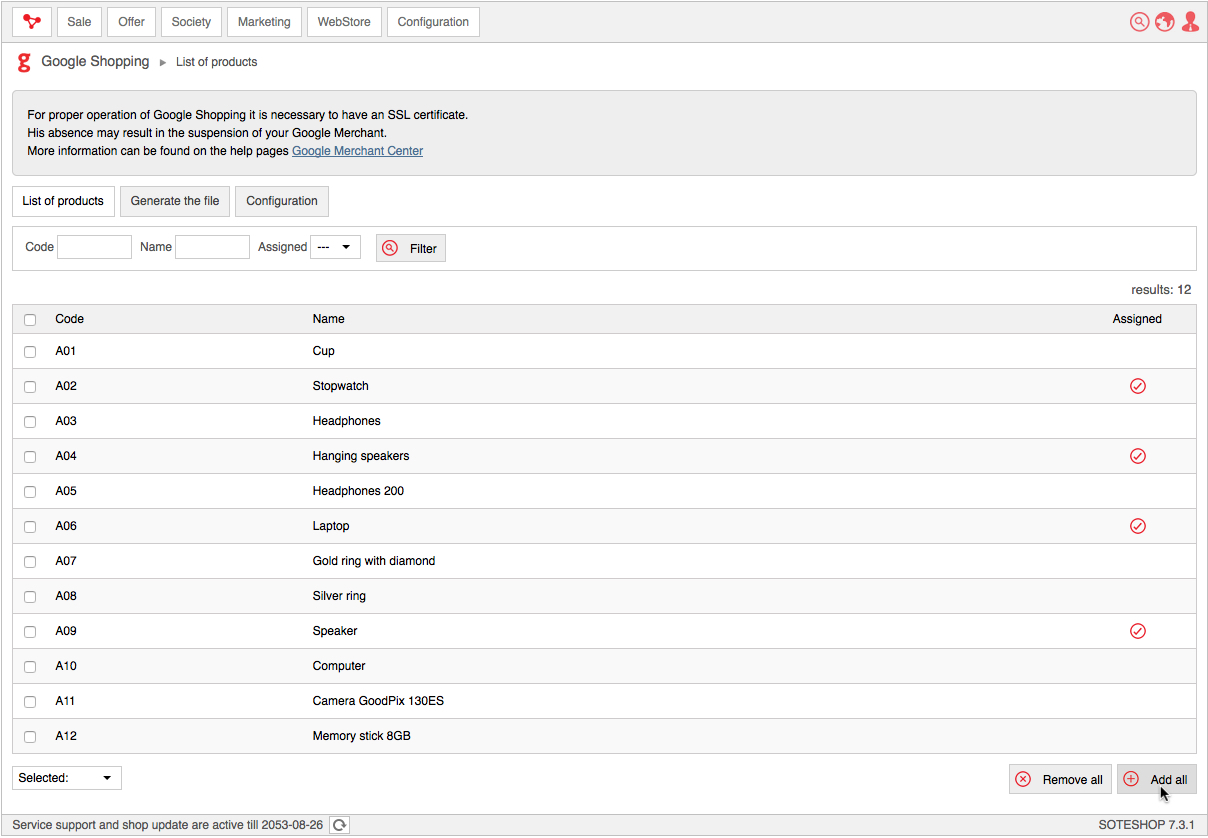 Press Add all / Press Remove all.
Select Generate the file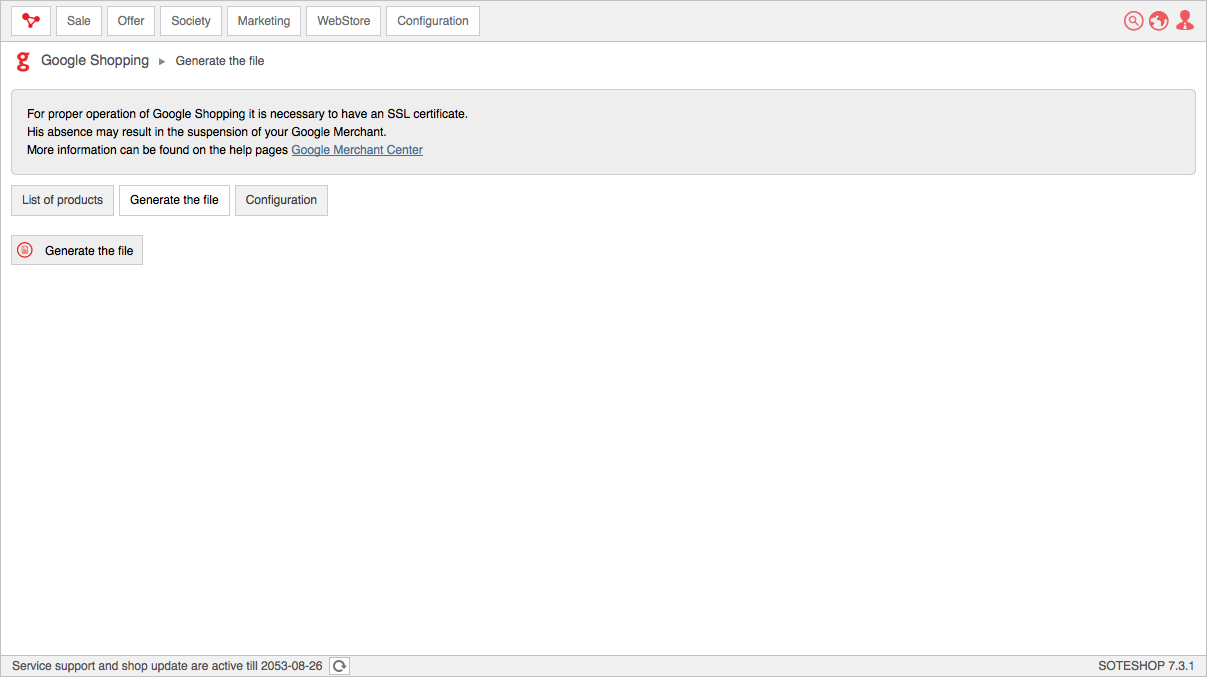 Press Generate the file.
http://www.shop.example.com/uploads/googleshopping.xml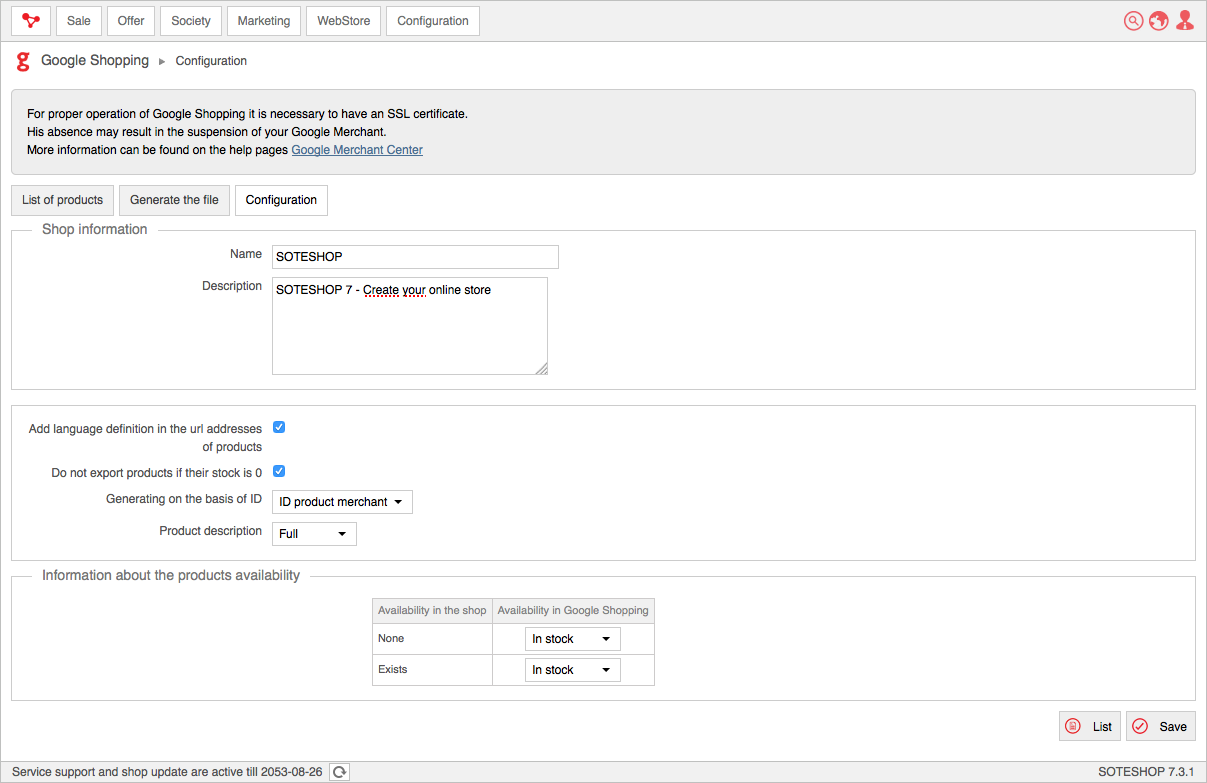 Select Configuration
Enter Name,
Enter Description,
Press Save.
Tick Add language definition in the url addresses of products,
Tick Do not export products if their stock is 0,
Select Generating on the basis of ID:

ID product merchant,
Code merchant,

Select Product description,
Press Save.
Select Availability in Google Shopping accorded to Availability in the shop,
Press Save.
Check out availability documentation.
Integration with Google Shopping allows you to export your products from your shop to Google Merchant Center. An offer of your products sent this way will allow you to create Google AdWords campaign – Product Listing Ads (PLA). Product Listing Ads is one of the elements of Google Shopping platform. PLA differs from Google AdWords text ads with the contained information about the promoted product, such as name, price, shop's name and above all its image.
In order to start accumulating traffic and customers by using Product Listing Ads, you should follow the steps:
register your account at Google AdWords,
register and set up your account at Google Merchant Center,
create new data feed and send file to Google Merchant Center,
create a link between your accounts at Google Merchant Center and Google AdWords,
set Product Listing Ad in AdWords.