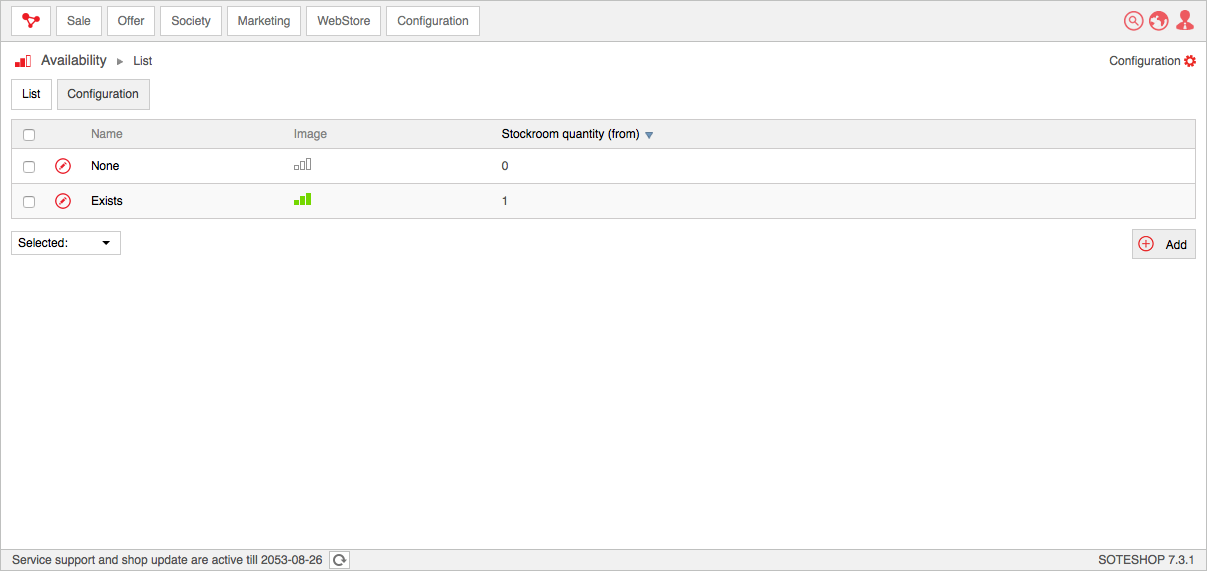 Press Add,
Enter Name,
Enter Stockroom quantity (from),

Stockroom quantity (from) is the minimum number of available products. According to this value, products quantity ranges are ​​defined for all availabilities.

Set Color,

Color is displayed if an availability doesn't have it's image.

Upload Image,
Press Save.
Change Language version to start editing a record for the other languages.
Select Configuration
Tick Hide products in the shop,
Tick Don't hide product card,
Select Hide products with the availability,
Press Save.
In administration panel go to Offer => Products
Edit a product,
Select Availability,

You can set an availability manually or select Set according to the stockroom quantity than an availability is automatically adjusted according to a product's stock.

Check out stockroom documentation.

Press Save.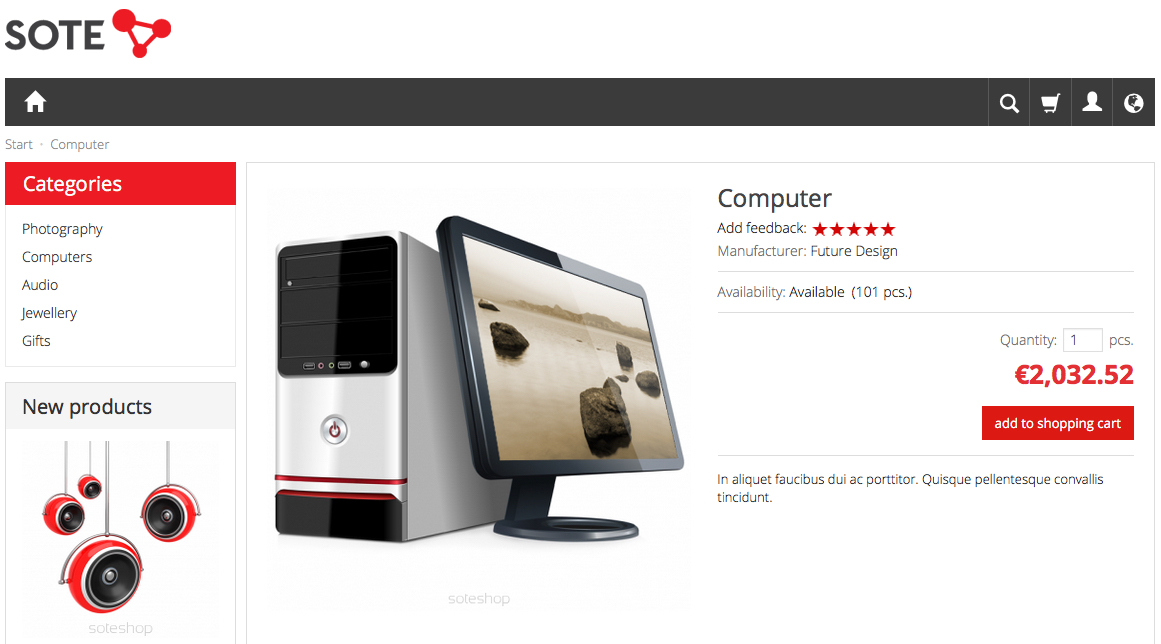 You can use import / export feature to assign an availability to the selected products.
Check out products documentation.