Enter the access data to your shop's database.

Make sure that encoding of the database is utf8_unicode_ci.

Required fields to fill:
Database host,
Database name,
User login,
Password (illegal characters in password: @, #, /, \).
After you fill the fields, press Next to start downloading the files.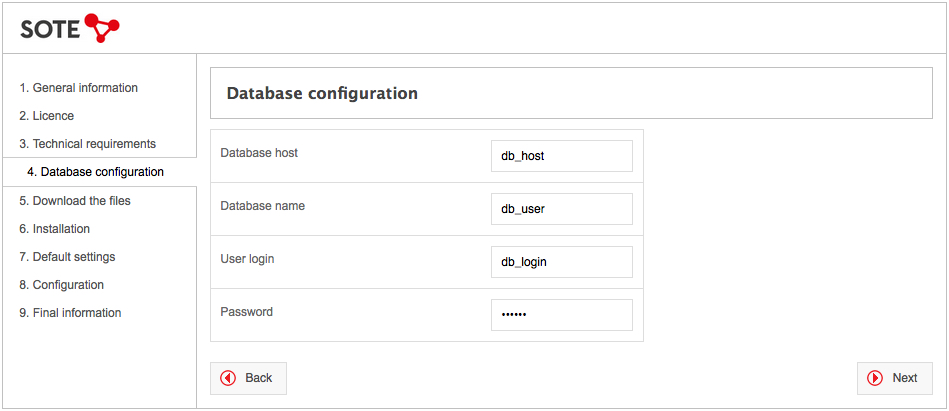 In order to change the encoding of your database, log into phpMyAdmin:
Select a database,
Press Operations tab,
Change collation to utf8_unicode_ci,
Press Go.