Nokaut - price comparison. Allows for product promotion.
Nokaut is a price comparison portal comparing prices of products in different stores. You can send the entire or part of the offer from the store to it. The service helps with sales and building the recognition of your store. Find out how to add products to Nokaut and track customer entries from the comparison.
Nokaut Comparison Page: www.nokaut.pl
Table of Contents
In the admin panel, select Applications → Nokaut
Select Product List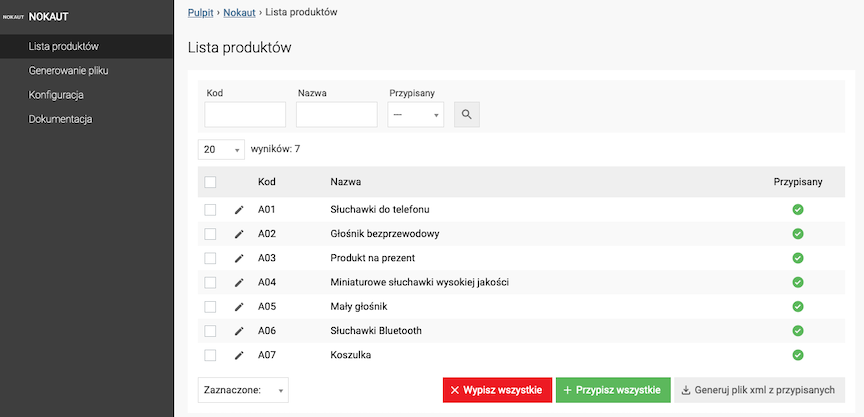 Check Products,
Select Delete.
Select Product List
Edit the product,
Check Active,
Enter Description,
Press the Save button.
Select Generate XML File

Press the Generate XML File button
https://shop.example.com/uploads/nokaut.xml
Automation
It is possible to automatically generate an xml file. See more -> Task Schedule.
Select Configuration

Check Add manufacturer code based on product code,
Press the Save button.
See the manufacturers documentation.
Select Availability in Nokaut for availability from the SOTESHOP store,
Press the Save button.
See the availability documentation.