PayPal - one of the most popular payment systems.
PayPal is especially recommended for stores selling abroad. It is a globally recognized system that allows for the transfer of funds to a PayPal account and payment by card. As part of this payment, we also provide the PayPal Express Checkout system for direct payment on the product page. Find out how to activate PayPal in your store.
Table of Contents
Go to the PayPal website and press Sign Up at the top of the page,
Choose which account you want to create, "Personal" or "Business",
Enter your email address and set a password,
Press the Continue button,
Fill out the form,
Confirm that you have read the PayPal terms of use and press Agree and Create Account.
In the admin panel go to Applications → Paypal

Check Activate,
Enter the API Username,
Enter the API Password,
Enter the API Signature,
Check Show delivery data,

Displays delivery data on the PayPal payment confirmation page

Press the Save button.
The PayPal Express Checkout system is a secure and most convenient to use mobile fast payment system.

Select Activate payment on product card,
Choose Default delivery,
Press the Save button.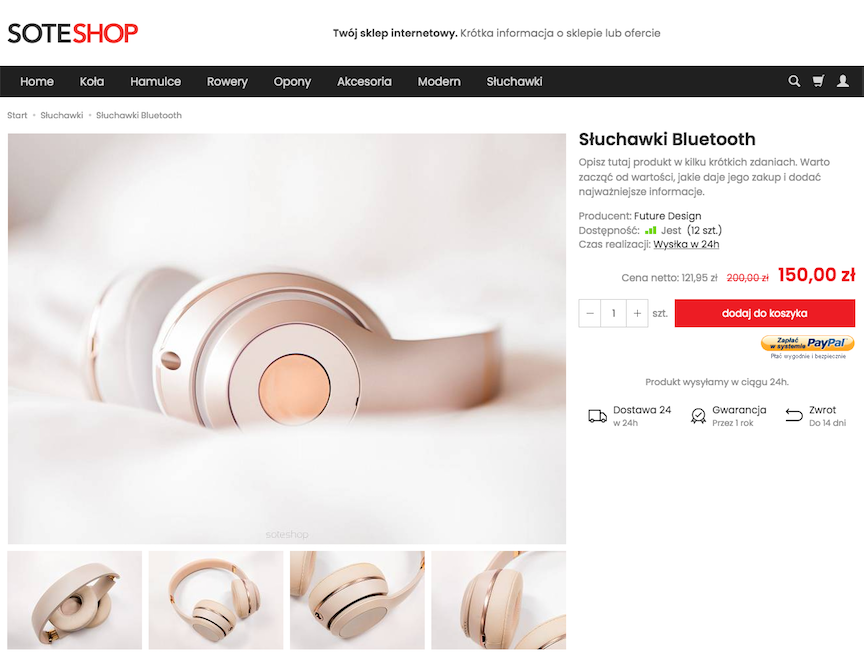 See how to enable a new payment in the store