SOTESHOP XML - Export Offer to XML File
Generate an XML file with your store's offer for other systems automatically or manually.
Table of Contents
In the Admin Panel, go to Applications → Soteshop XML
---
Select Product List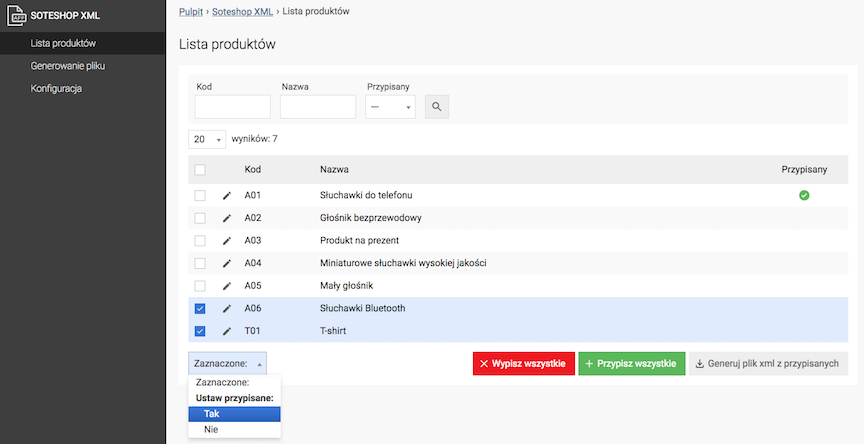 Check Products,
Select Selected: Set assigned: Yes,
To assign all products in the store to Soteshop export, click Assign all,
To unassign all products, click Unassign all.
Select Generate file

Press the Generate file button.
Click on the file address to view it in the browser,
Press the Download button to download the generated file.
https://shop.example.com/uploads/soteshopxml.xml
Where shop.example.com is the domain of your shop.
The Soteshop XML file can be generated automatically using the Task Scheduler (task Generating Soteshop XML file). See the documentation of the Task Scheduler.
Select Configuration

Check Do not export inactive products,
Check Do not export products with zero stock,
Check Add wholesale prices,
Press the Save button.