Select List of products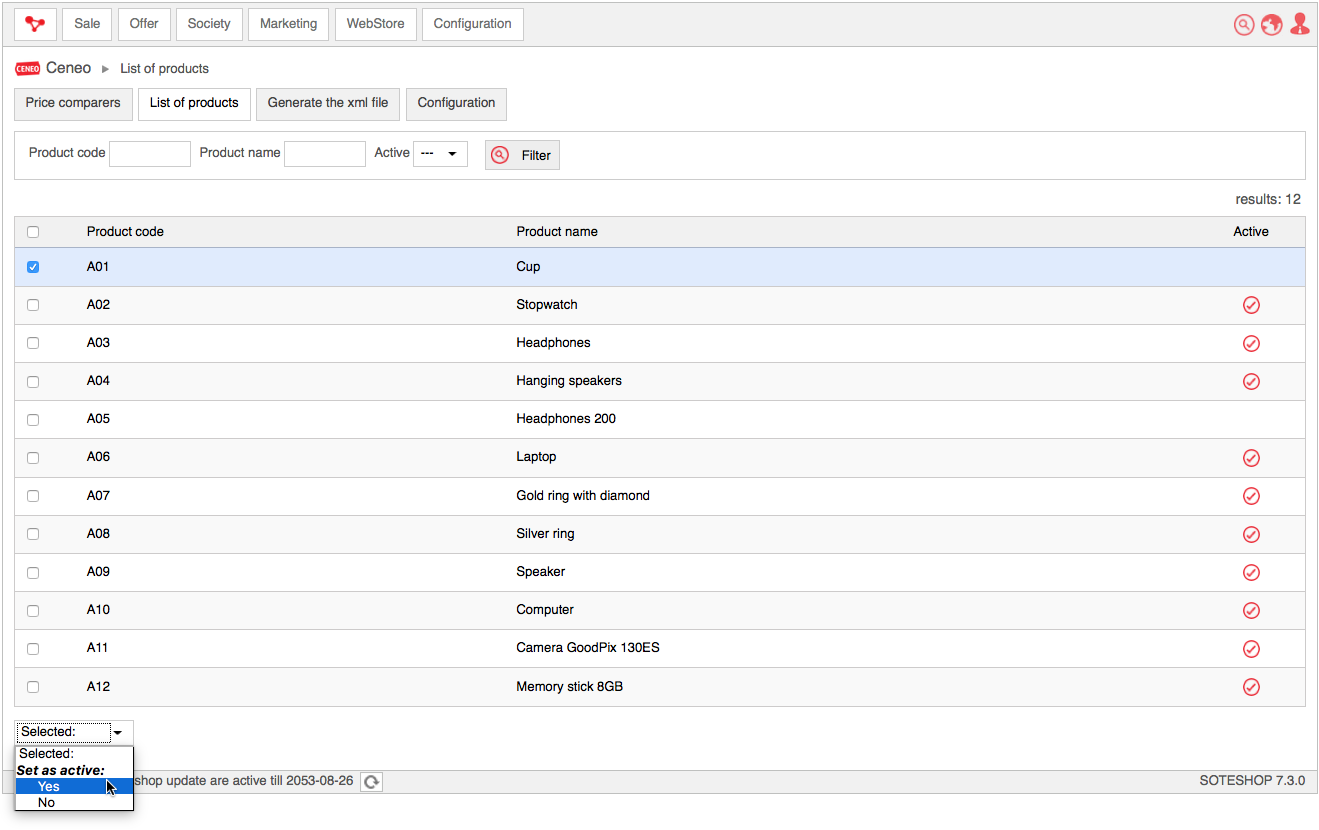 Tick Products,
Select Set as active: Yes.
Select Generate the xml file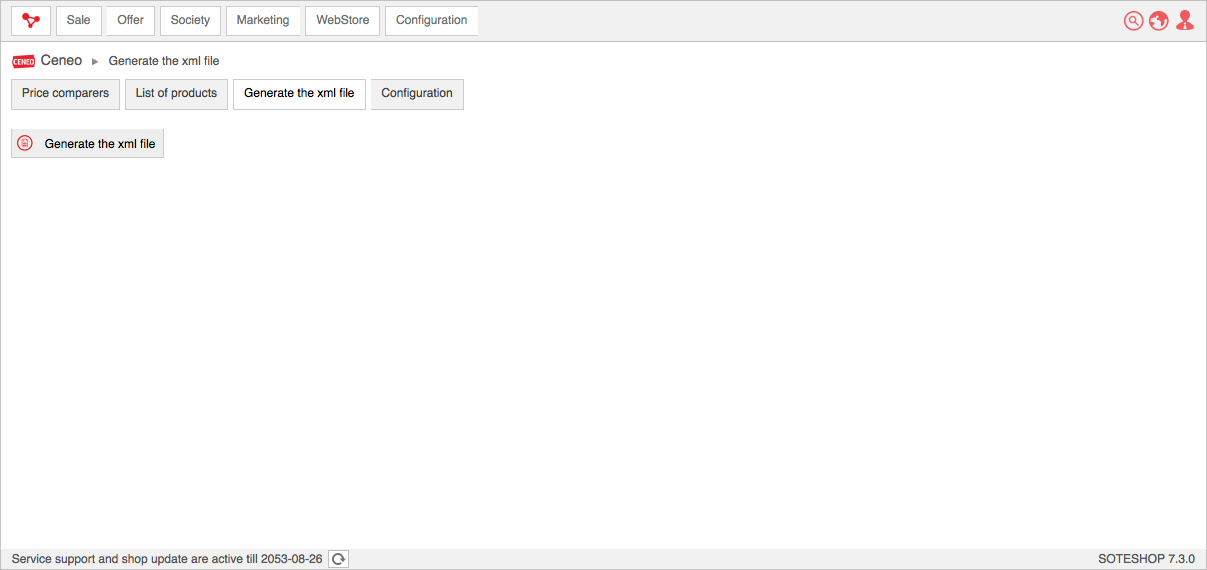 Press Generate the xml file
http://www.shop.example.com/uploads/ceneo.xml
Select Configuration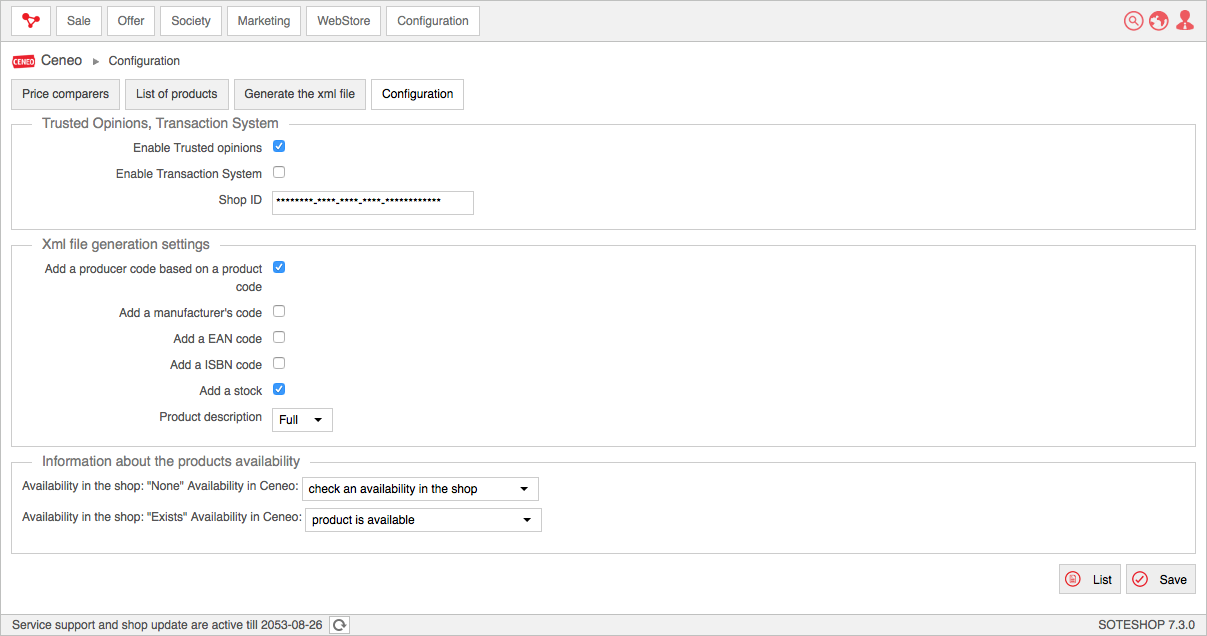 Tick Enable Trusted opinions,
Tick Enable Transaction System,
Enter Shop ID,

Copy the 36 characters after the string accountGuid= from the Trusted Opinions module code obtained from Ceneo


<script type="text/javascript">
ceneo_client_email = 'test@test.pl';
ceneo_order_id = '12345'; //opjonalnie
</script>
<script type="text/javascript" src="https://ssl.ceneo.pl/transactions/track/script.js?accountGuid=e8999447-22f0-4e8d-aee2-d48d846c00123"></script>


From the given example code you should paste the part:

e8999447-22f0-4e8d-aee2-d48d846c00123
Press Save.
This option is linked to Gathering opinions from Compatibility module. You have to activate Gather opinions.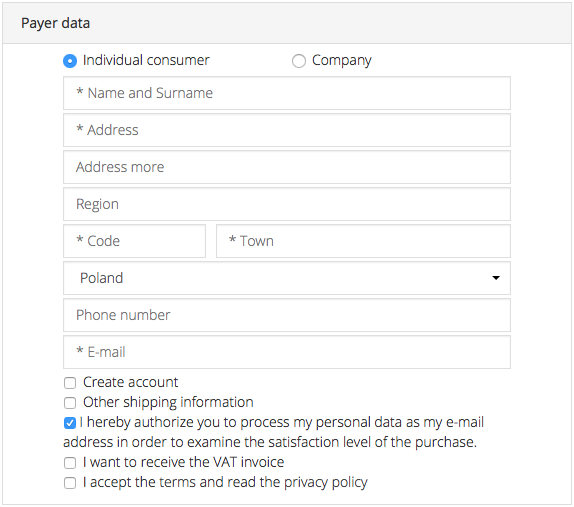 In administration panel go to Sale => Orders
Edit an order,
Check the option Consent to send data for examine the opinion.
Check out orders documentation.
Tick Add a producer code based on a product code,
Tick Add a manufacturer's code,
Tick Add EAN code,
Tick Add ISBN code,
Tick Add a stock,
Select Product description,
Press Save.
Check out manufacturers documentation.
Select Availability in Ceneo accorded to Availability in the shop,
Press Save.
Check out availability documentation.