Logging into the SOTESHOP Service
Table of Contents
How to add a service account and use SOTE help?
Go to the www.soteshop.com website.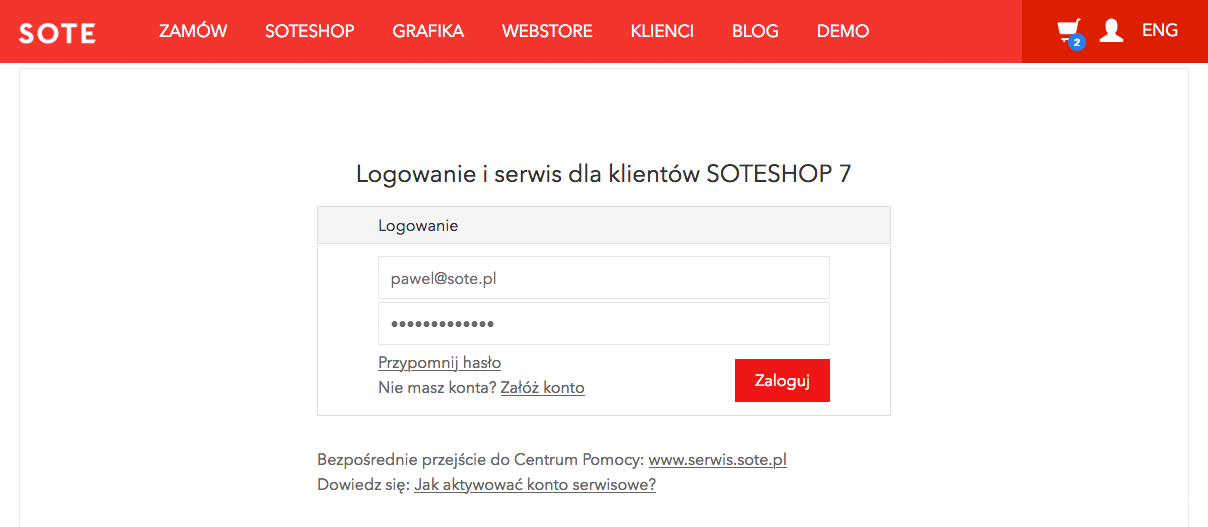 Click on the My Account icon,
Enter Login,
Enter Password,
Press the Log in button.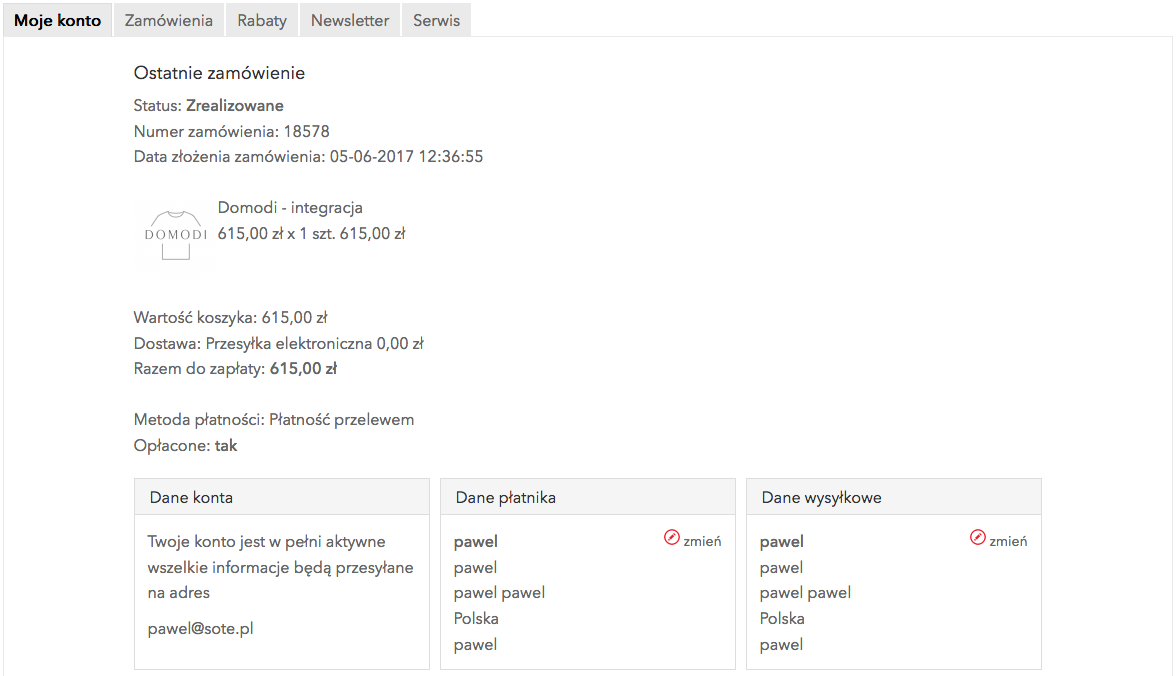 Press the Service tab,
Press the Activate email button,
Read the agreement and press the Accept the terms of the agreement button,
Enter your Email Address,
Press the Add button,
Receive a message from the service,
Click the link to confirm the activation of the email account associated with your online store.