Easter is an important holiday in many countries and businesses operating in the ecommerce market have found innovative ways to take advantage of the festive atmosphere. The period leading up to Easter is a great opportunity for online retailers to increase sales and customer engagement through seasonal promotions, themed products, and personalized marketing campaigns. This article will discuss ways in which e-commerce businesses can use Easter to increase growth and improve customer experiences.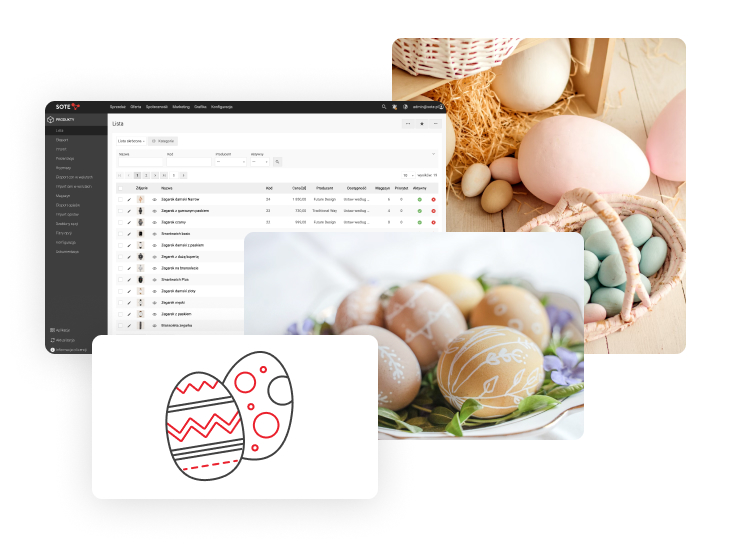 Origin of Easter
Easter originates from the Jewish holiday of Passover, commemorating the Israelites' exodus from Egyptian captivity. In the Christian tradition, the holiday symbolizes the resurrection of Jesus Christ, who overcame death to redeem humanity from sin. The date of Easter is associated with the full moon and the spring equinox, showing the influence of pagan cultures in shaping the holiday.
Easter in e-commerce
Seasonal Promotions and Discounts
One of the most effective ways to use Easter in e-commerce is to offer seasonal promotions and discounts. Time-limited offers such as special deals, discount codes, or product bundles can create a sense of urgency and encourage customers to make purchases. Sellers can also offer free shipping or other incentives to make their promotions more attractive.
Themed Products and Collections
E-commerce businesses can take advantage of Easter by introducing themed products or collections. This can include items such as Easter eggs, chocolate bunnies, holiday decorations, or gift baskets. Stores can also collaborate with other brands or local artisans to create unique, limited-edition products related to the holiday theme.
Marketing Campaigns
Targeted marketing campaigns to promote their Easter offers and products. This can include sending out newsletters, creating engaging content on social media, or a seasonal advertising campaign on search engines and social media platforms.
Customer Service
Customer service is key during the busy Easter period. E-commerce businesses should ensure timely and good customer service to help and fulfill orders on time. This will help build customer trust, who will be more likely to return to the store in the future.
Summary
Easter presents a valuable opportunity for e-commerce businesses to increase sales and customer engagement through creative promotions, themed products, and targeted marketing campaigns. Understanding customer needs and preferences allows for creating an unforgettable shopping experience and leveraging the festive atmosphere to generate growth and strengthen customer relationships.
---
Set up your SOTESHOP online store for 14 days for free.
Check out the new version of SOTESHOP 8.
Related pages