Select Configuration
Only ordinary administrators can be used for WebAPI functions.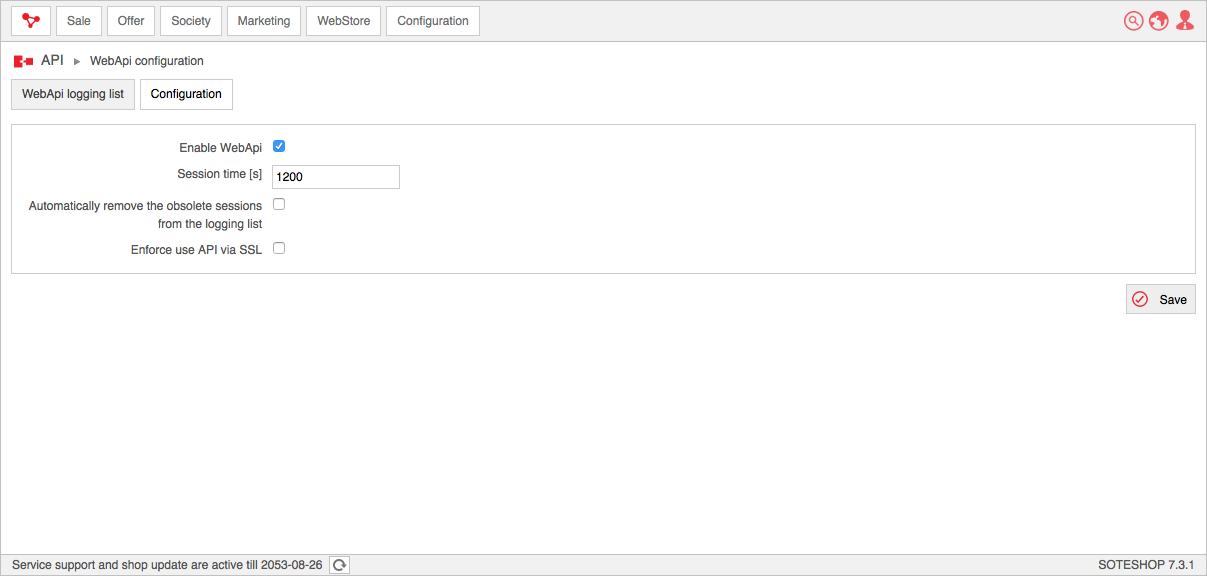 Tick Enable WebApi,
Enter Session time (time is given in seconds.),
Select if you want to automatically remove the obsolete sessions from the logging list,
Select if you want to enforce use API via SSL,
Press Save.
Select WebApi logging list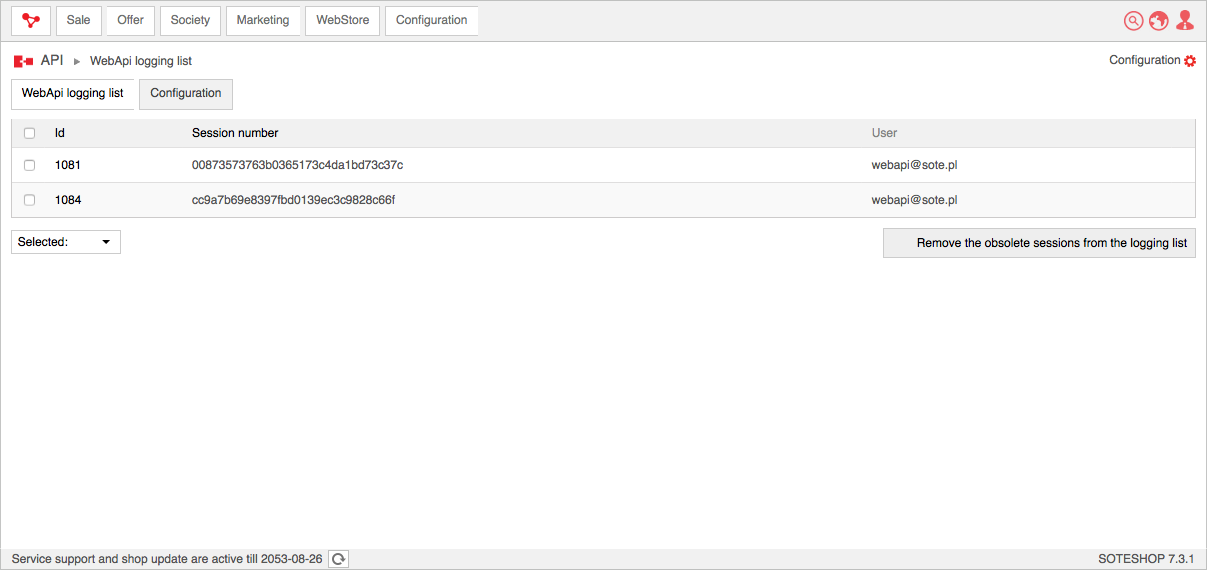 List of WebApi functions depending on a module.
http://www.shop.example.com/backend.php/producer/soap?wsdl
http://www.shop.example.com/backend.php/category/soap?wsdl
http://www.shop.example.com/backend.php/product/soap?wsdl
http://www.shop.example.com/backend.php/user/soap?wsdl
http://www.shop.example.com/backend.php/webapi/soap?wsdl
http://www.shop.example.com/backend.php/order/soap?wsdl