Price comparers
In administration panel go to Sale => Price comparers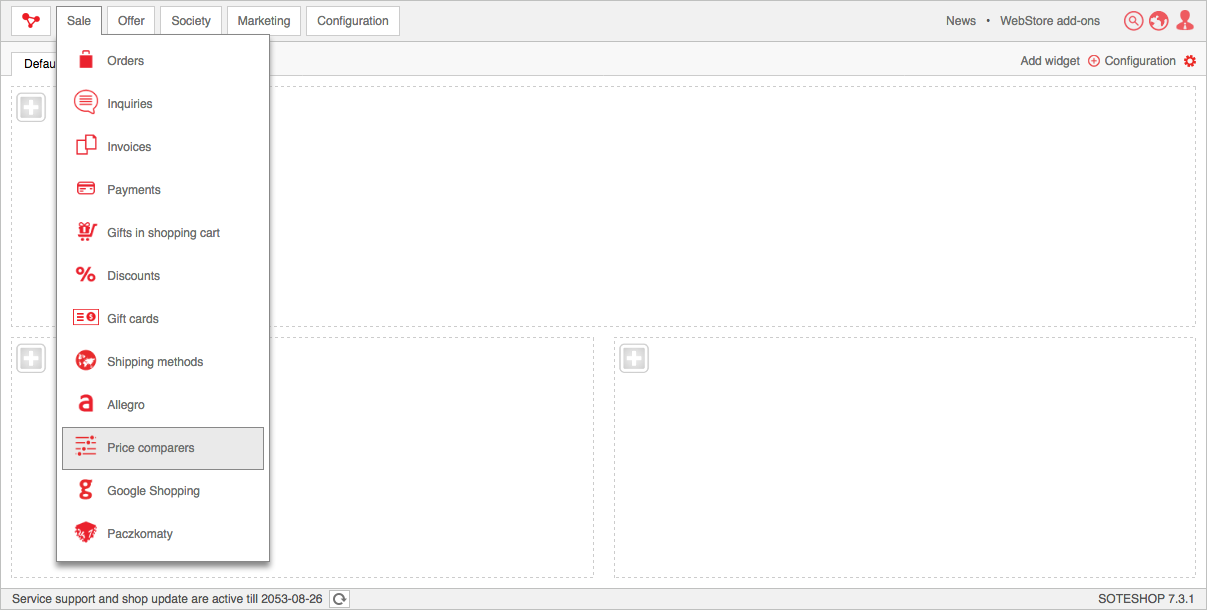 ---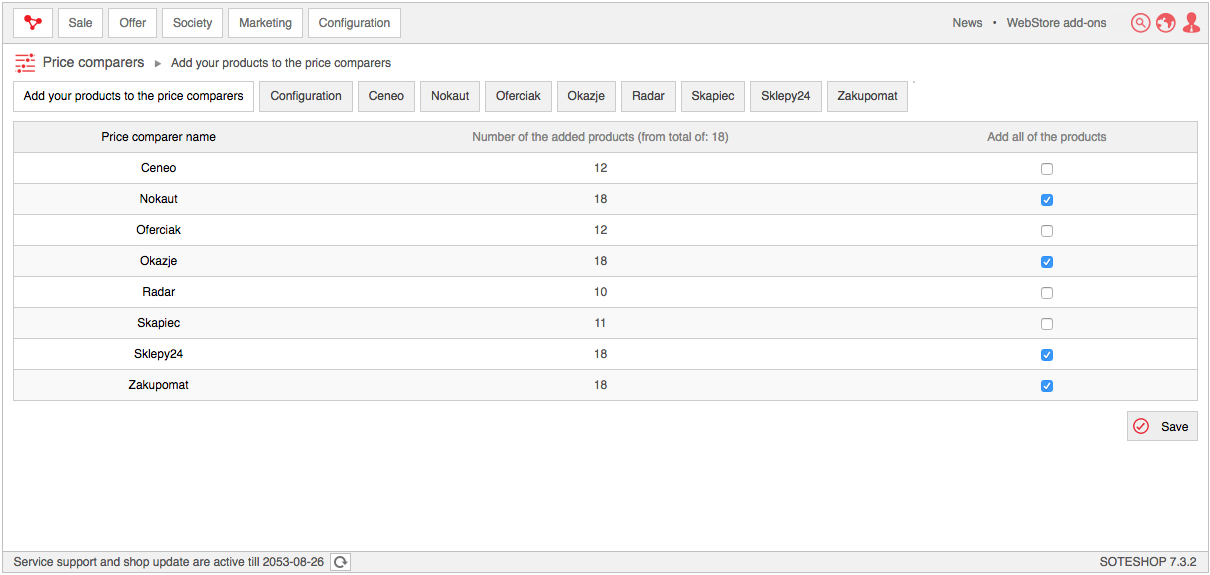 Tick Add all of the products by a price comparer.
Press Save.
Select Configuration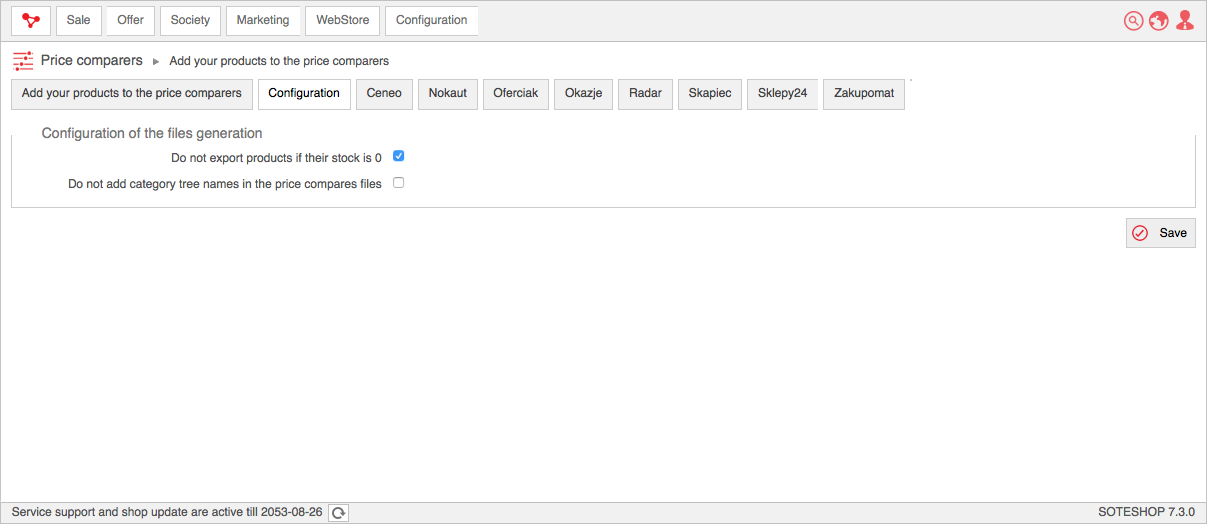 Tick Do not export products if their stock is 0,
Tick Do not add category tree names in the price compares files,
Press Save.
In administration panel go to Offer => Products
Edit a product,
Select Additional options,
Select Price comparers,
Select the price comparers, to which yhou want to add the product,
Press Save.
Check out products documentation.